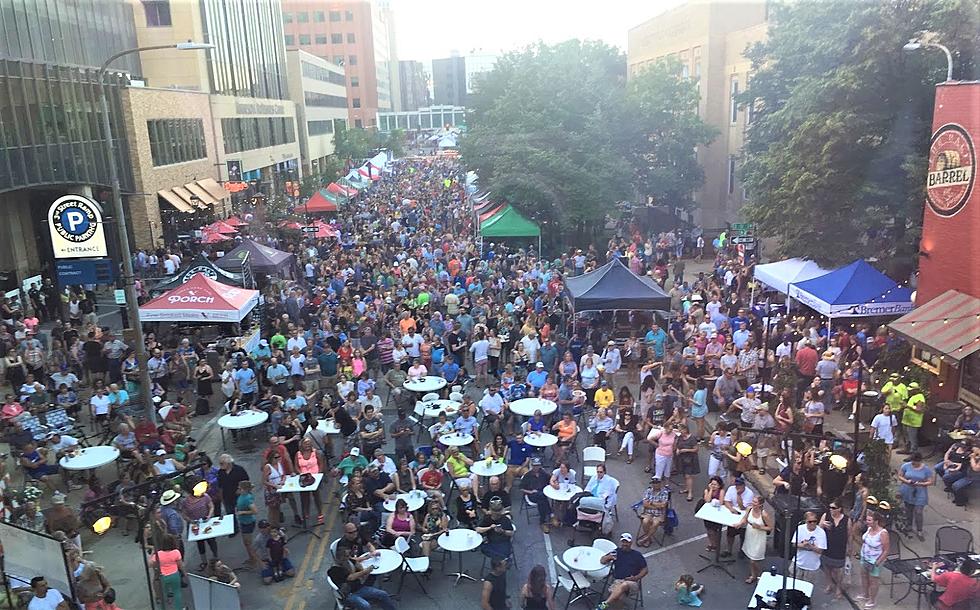 Know Before You Go: Last Thursdays Downtown of 2022
James Rabe, Townsquare Media Rochester/Preston
I can't believe the last Thursdays Downtown of the season is this week! I'm so sad to see it go because it's such a fun event plus it's just another sign that summer is coming to an end here in Rochester, Minnesota.
Since it's the last one of 2022, you have to get out to Downtown Rochester this Thursday! I don't care if you've been a number of times already or if you haven't gone yet, it's time to go check it out before they're done for the year. My husband and I have gone to almost every Thursdays Downtown this year, and you know we'll be there yet again this week.
What's Happening at the Last Thursdays Downtown of 2022?
So what's planned for this week at Thursdays Downtown? Let's first talk about the performances. On the 1st Ave. Stage:
11:30 AM - 1 PM: Pure Rock Studios (They're a student music group so go show them some support!)
5 - 6 PM: Show Me Your Hits
7 - 8:30 PM: GB Leighton
And on the Peace Plaza Stage:
11:30 AM - 1 PM: Mike Munson
5 - 6 PM: Fred the Bear
7 - 8:30 PM: Maiden Dixie
Something new at Thursdays Downtown this year was the Mayo Clinic Family Nook, which is a family-friendly hang-out area that has been a big success. At the Family Nook area this week:
Giggle Givers balloon artist: 11 AM - 1 PM, 4 - 6 PM
Paradigm Dance Project performance: 1 - 4 PM
Story Time with Garden Party Books: 1 - 4 PM
Neon Green Studio Pop-Up Art Cart: 1 - 4 PM
People's Food Co-op dessert sushi station: 1 - 4 PM
Video Game LED Screens
Face Painting + Temporary Tattoos
Lawn Games
Bubbles!
Nursing and Sensory Tents
And of course, there are plenty of great vendors at Thursdays Downtown! Grab a drink, eat some food, and shop the many vendors who put in a lot of work into their business and also being at Thursdays Downtown. There are some really cool items for sale along 1st Ave. and down the Peace Plaza. For example, Southside Industries sells custom vintage flannels (I think I need one), Dragonflies and Cards has 3-D pop-up cards (awesome for a special occasion), and Cypress & Clay has awesome earrings (I bought a pair a couple of weeks ago!).
Huge Minnesota Property for Sale with Indoor Pool and 1950s Malt Shop
This property in Minnesota is so huge and has so many ridiculous amenities it should be turned into a resort.