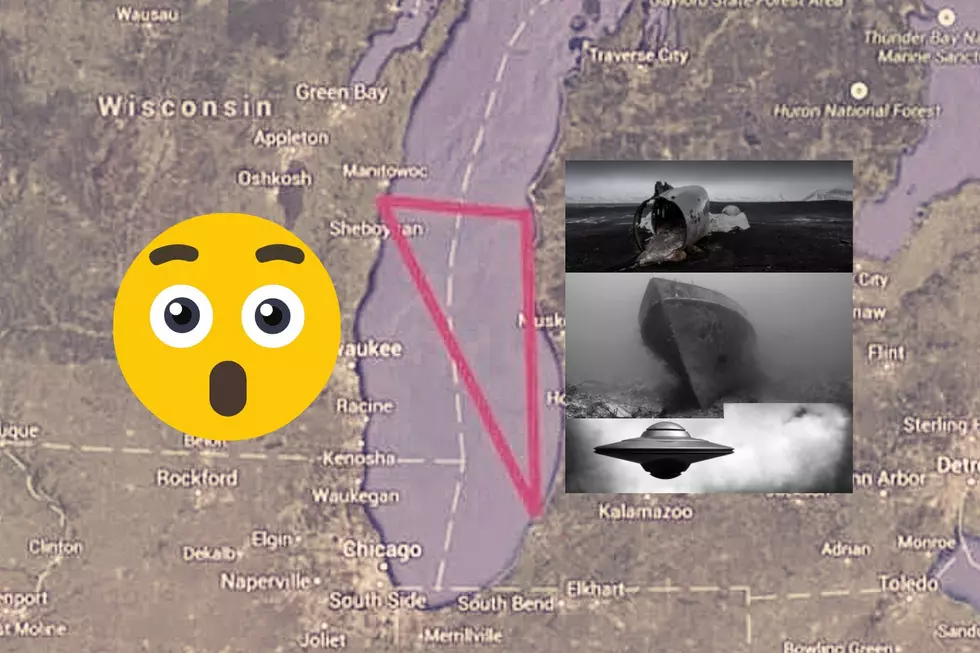 Legends Say People Mysteriously Disappear While Traveling This One Area in Wisconsin
Kenosha Revisited via Facebook, Canva
Did you know that an area of Lake Michigan in Wisconsin is responsible for several mysterious disappearances and strange events? Well, I certainly didn't, and now I'm a little weirded out and seriously intrigued.
The Infamous Lake Michigan Triangle
I'm assuming we've all heard stories about the unexplained plane crashes, boat sinkings, and disappearances that surround the Bermuda Triangle, but legend has it that the same mysterious events haunt a good chunk of Lake Michigan too.
During a recent Facebook scrolling session, I came across a 2019 post from Kenosha Revisited that talked about the haunted Lake Michigan Triangle and I immediately needed to know more.
I found an article from medium.com that listed some of the most famous unexplained  events of the Lake Michigan Triangle that include;
Two disappearing French vessels from the 17th century
Sudden shipwrecks and sinkings, one of which happened with 300 passengers on board
Airplane crashes
Balls of fire falling into the lake
Several UFO and weird light sightings
Discovery of an upside-down schooner, and more!
If you're a pessimist and need further proof that weird things happen in the Lake Michigan Triangle watch this...
and read this...
The Root of Lake Michigan Triangle's Troubles
Any Google search will lead you to a plethora of Lake Michigan Triangle stories and legends, but many theories believe an ancient rock formation similar to Stonehenge lying beneath the water may be the cause of all the problems. Or maybe it's because Lake Michigan is a massive body of water that features dangerous, destructive waves on a windy day? You be the judge...
The Ghost Hunting Game is High at These 12 Places in Wisconsin
STRANGE BLOB INSIDE ABANDONED CHIPPEWA FALLS WISCONSIN HOUSE