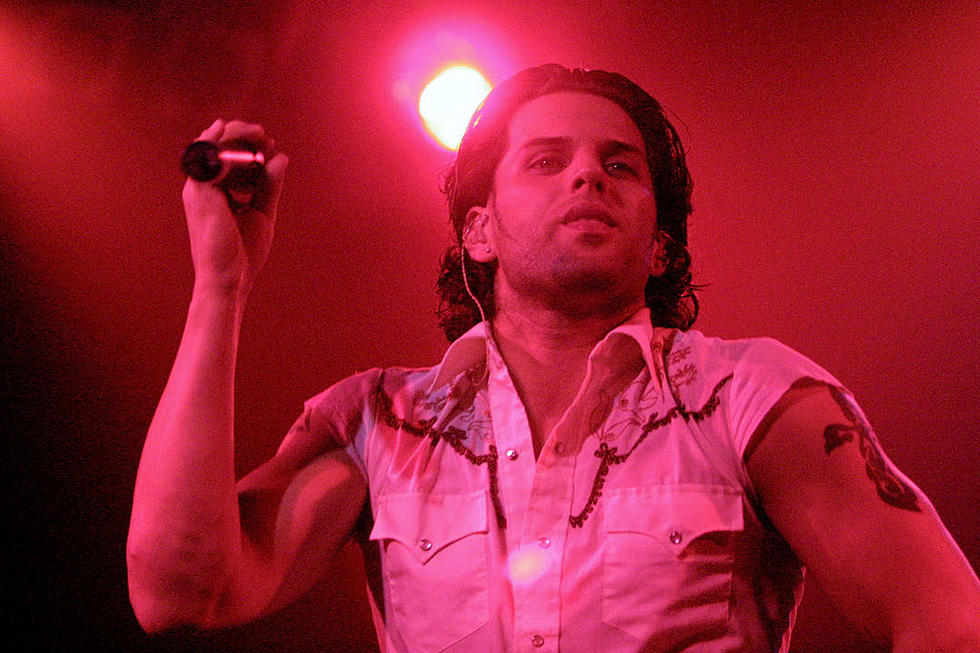 LFO Singer Devin Lima Dead at 41
Gabe Palacio/ImageDirect
LFO singer Devin Lima, born Harold Lima, has died, TMZ confirmed.
The 41-year-old musician died early Wednesday morning, a family member confirmed to the outlet. His passing came roughly a year after he was diagnosed with stage four cancer.
Lima and Brad Fischetti, the two remaining members of LFO, planned to tour in spring 2018, but were unable to. Before the duo could hit the road, doctors discovered a large, football-sized tumor on Lima's adrenal gland. According to TMZ, the tumor was pushing against several other organs, including his heart.
A team of doctors were able to remove the tumor, but discovered it was malignant. Us Weekly reported that the cancer spread to Lima's kidney, and was removed by doctors. Lima also underwent chemotherapy and radiation to rid his body of any remaining cancer cells.
Fischetti shared the news with fans in a YouTube video released at the time. He said Lima requested he update their fans, as he was unable.
"Devin asked me to give you this update without him because, frankly, he's just not feeling very well," Fischetti said. "But he asked me to send you his love and gratitude for all the love and prayers you guys have sent his way. He's had a tough recovery. He had a few really difficult days in the hospital."
Lima is the second of three members of LFO to pass away. Rich Cronin died in 2010 after fighting leukemia for some time. He was 36.
Neither Lima's, nor LFO's, official Twitter account has tweeted about the singer's death. Fischetti's tweets are protected, but his Twitter bio reads, "Psalm 51 4 Devin please," with a prayer hands and heart emoji.
LFO's Instagram account also asks for prayers for Lima.
The '90s boy band was best known for their 1999 song, "Summer Girls." The track peaked at No. 3 on the Billboard Hot 100 and was just one of many they released. LFO recorded two albums during their career, but were working on another. Lima and Fischetti released the song "Perfect 10" in the summer of 2017.
Stars We Lost in 2018