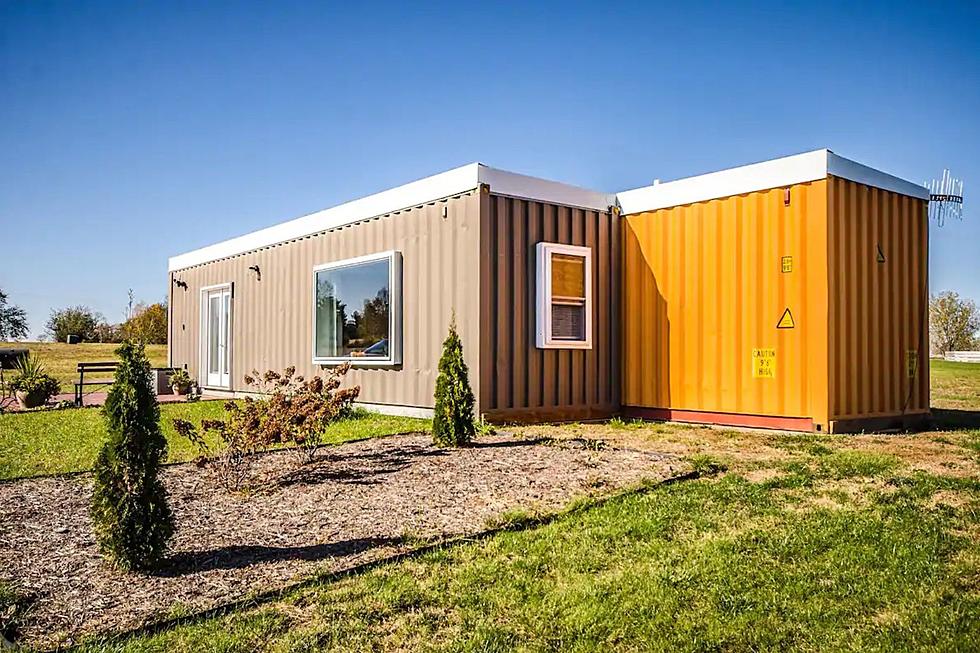 Life UnContained: Tour This Shipping Container Airbnb In Wisconsin
Courtesy of Cyndee via Airbnb
Do you need a little road trip? I have the perfect spot for you right in Wisconsin! I came across this Airbnb in Viroqua, which is the perfect spot for some relaxation with a twist. This rental is unlike any other: it is made up of two shipping containers! You'd never know it by looking at it.
This rental is awesome and you'd never guess what the inside looks like based on the outside. It has a little industrial feel in the kitchen but otherwise is a comfortable and cozy rental that comes in at just over six-hundred square feet. It has a queen bed and a pullout sofa as well, with other sleeping options.
The rental is also located on a nice plot of land with a grill, seating area and a bonfire area. It costs about $105 a night and has a nearly five-star review. You will definitely need to plan ahead though because this place is popular and booked out at least a few months in advance. Who wouldn't want to stay in some luxurious shipping containers?
The rental has heat and air conditioning, along with a television and a large kitchen with a ton of seating. This place even has natural light and some nice doors walking right out onto the patio. This place has it all and is a unique experience. I love a good road trip so I might have to check this place out in the future!
Life UnContained: Stay In This Shipping Container Airbnb In Wisconsin
Need A Vacation? Check Out This Luxury Lakeshore Rental In Gordon, WI