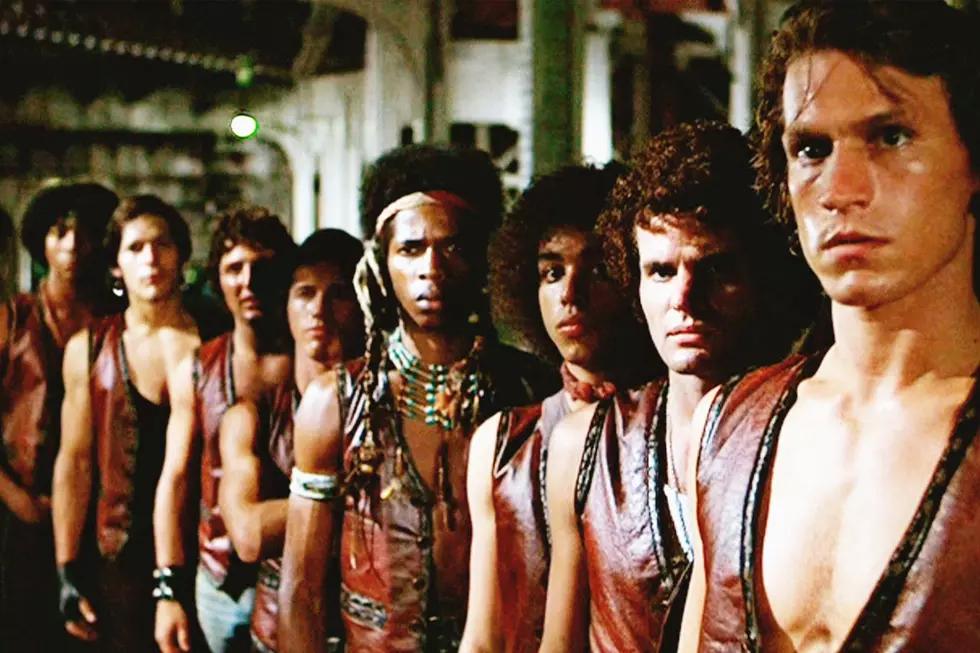 Lin-Manuel Miranda Is Working on a Stage Musical of 'The Warriors'
Paramount
Hamilton fans who have been patiently waiting for Lin-Manuel Miranda's next Broadway musical may finally get ... The Warriors.
Miranda is reportedly working on a musical version of the classic '70s New York action film by Walter Hill, which was in turn based on a novel by Sol Yurick. The movie version follows a Coney Island gang named the Warriors as they are framed for the murder of another powerful gang leader, and must fight to return to their home turf in Brooklyn. Along the way, they encounter even more colorful gangs like the Baseball Furies.
The New York Post claims its "sundown-to-sunrise story — which spans Manhattan, Brooklyn and The Bronx — makes sense for the lifelong New Yorker with several hits already set in his hometown: In The Heights and, of course, Hamilton."
READ MORE: The Worst Musicals Based on Famous Movies
In the years since Hamilton became an era-defining hit on Broadway, Miranda has largely worked in film, writing songs for films such as Vivo, Moana, and Encanto, and directing a film version of the Jonathan Larson musical Tick, Tick... Boom! He recently contributed additional lyrics to a new musical based on the Martin Scorsese movie New York, New York; it recently closed on Broadway after playing for a little over three months. Miranda also released a filmed version of Hamilton on Disney+ in 2020.
The Warriors, with its look at New York City gangs in the 1970s, might seem like an oddball choice for a musical, but New York City gangs in the 1950s worked for West Side Story, so I see no reason why it wouldn't work again. And The Warriors' colorful world of costumed gangs seems like it should fit quite well in the outsized world of the Broadway musical. Can you dig it?
Popular Movies That Were Supposed To Be Way Darker
Things might have turned out differently for these hit films if they'd stuck with their original (darker) scripts.