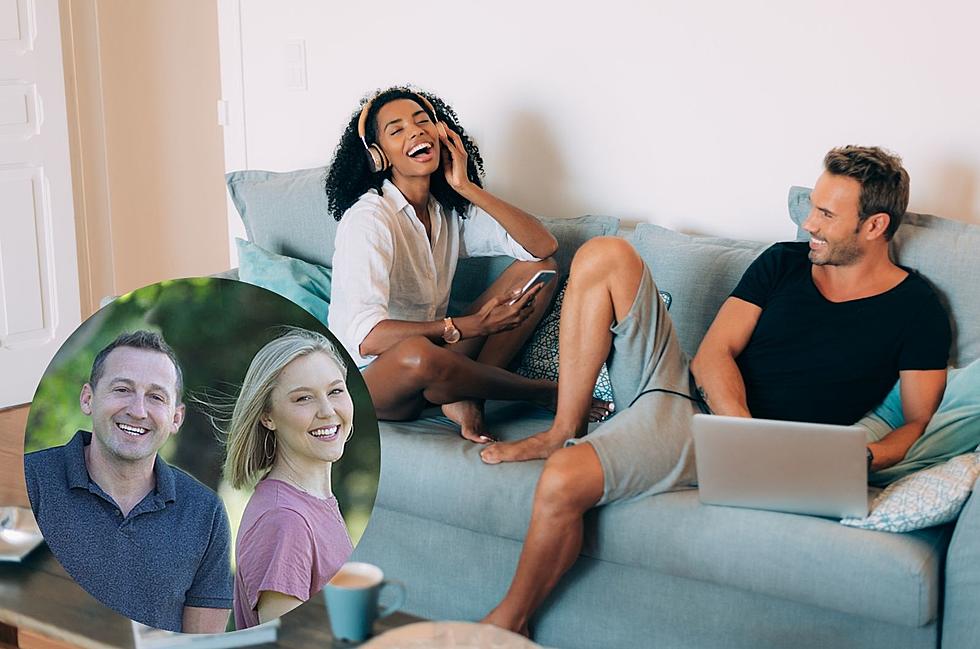 You Can Now Listen to Dunken and Carly On-Demand, Any Time, Anywhere
Thinkstock
Now you can listen to your favorite morning show hosts any time, anywhere. Dunken and I have an on-demand show! Instead of only being able to listen while you're getting ready in the morning or driving to work, you can now listen at any time of day.
The on-demand show is called 'Get Up and Go w/ Dunken and Carly'. If you miss part of the morning show, this is the perfect way to get caught up on everything you missed at a time that works for you later in the day.
How to Listen to 'Get Up and Go w/ Dunken and Carly' On-Demand?
You can find and listen to 'Get Up and Go w/ Dunken and Carly' on six different platforms, so pick your favorite:
Here's our on-demand logo so you know you've found the right one:
So pick your favorite platform and take us with you to work, while running errands, or on your next vacation! And we would love it if you'd subscribe and leave a review wherever you listen.
You can expect to see a new episode from us every weekday between 10 and 11 AM. That means you could listen during your lunch break!
Here's an example of what you can expect from our on-demand show: this insane house in Wisconsin that's sitting on the edge of a cliff! If you haven't seen these pictures yet, keep scrolling to check them out.
Terrifying Wisconsin Home Also Comes with Amazing Lake Views
This home that was recently for sale in Racine, Wisconsin has an insane backyard. It just a cliff drop-off! There are beautiful views of Lake Michigan but the backyard is a little scary.