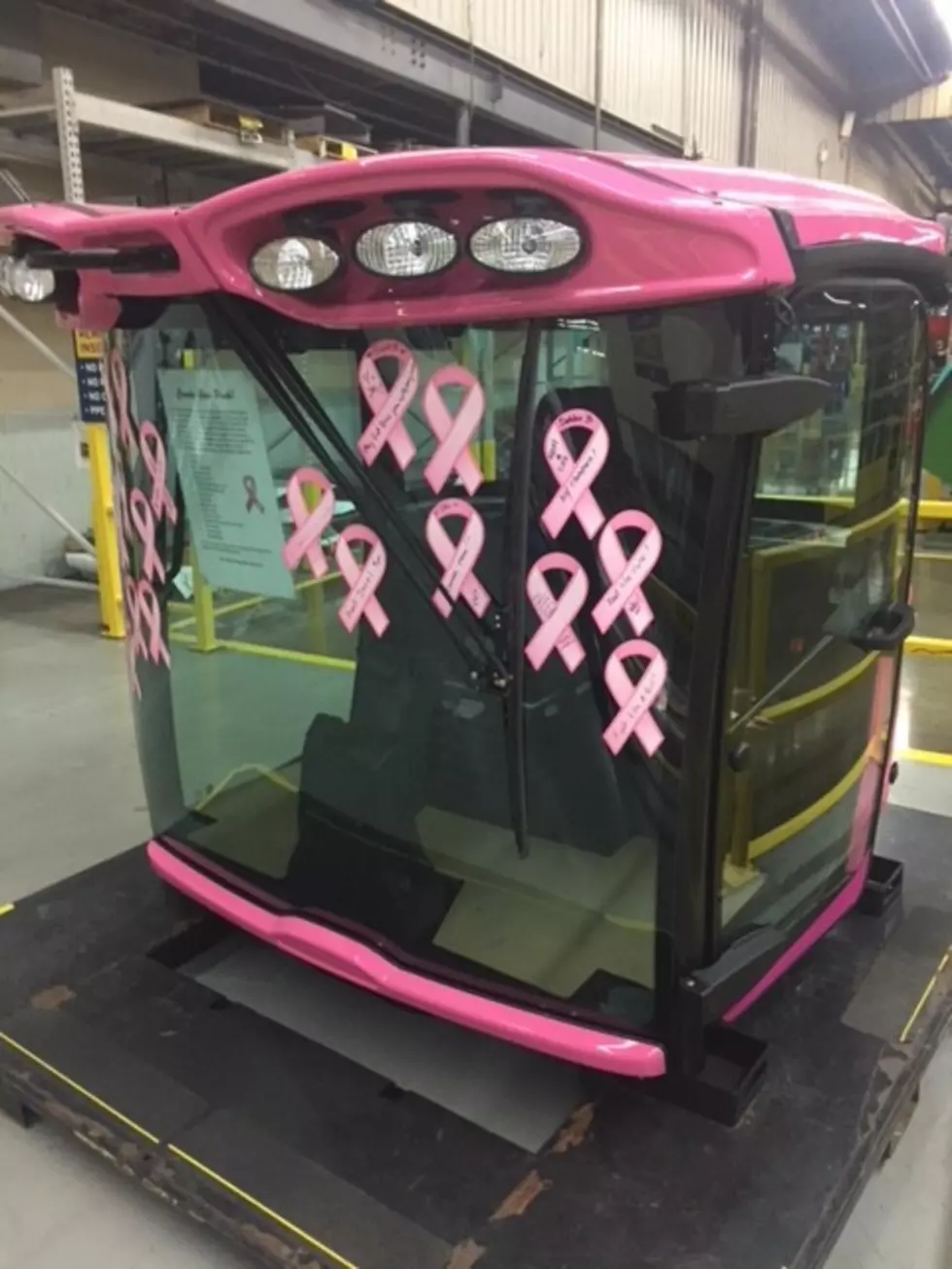 Rochester Business Supports Breast Cancer Awareness Month in Unique Way
Credit: Stacy L. Bettison
An unusual, but refreshing sight appeared at the Crenlo manufacturing headquarters in Rochester earlier this month.
Ben Bernhardsen, Global Product Manager for Crenlo's Cobalt line of cabs decided to emboss a cab with pink to recognize breast cancer awareness month, and to show Crenlo's support for this important cause.
"It really began as a result of a 5 year anniversary," admits Bernhardsen, whose wife Debbie courageously fought—and beat—breast cancer in 2012.   "Suddenly people began pausing as they passed by the cab, many remembering the struggles of their own loved ones over the years."
In a spot where hundreds of people can easily see it, the cab is located at the Crenlo - Plant 2 display area on Valleyhigh Dr. NW in Rochester.
As the interest grew, Bernhardsen decided to place pink ribbons near the cab so employees could leave a note for, or about, a loved one.
Not surprisingly, the cab has since been covered in dozens of ribbons.
"Breast cancer affects 1 in 8 women," says Bernhardsen, "Knowing first-hand the impact it has on a family, I wanted to get folks thinking about the disease during the month of October. Hopefully there will be a cure someday soon."
Amen to that, Ben. Amen to that.