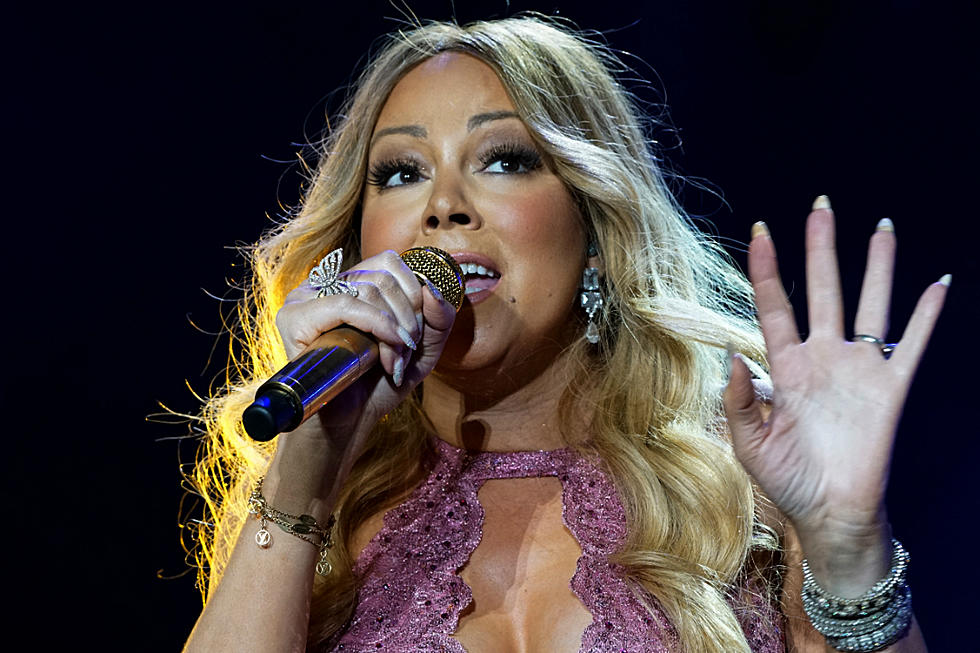 Mariah Carey's 'Extremely Damaged Childhood' Inspired Her Christmas Songs
Bennett Raglin, Getty Images
Mariah Carey said she started writing Christmas songs to overcome her "extremely damaged childhood."
In a new interview with Billboard, the iconic singer opened up about her troubled past again, revealing it inspired her love for the holidays and many of her Christmas songs. Carey explained that because of her "tragically dysfunctional family," as an adult she always thrived to make Christmas as magical as she could.
"I come from an extremely damaged childhood. But the thing is, from the manure comes a flower," the pop star shared with the outlet. "You have to go through some stuff where you can get to a place where you can be optimistic because if you don't have that optimism, you won't survive."
"I grew up looking forward to the holidays all year long, but because I have such a tragically dysfunctional family, certain family members or ex-family members would ruin it every year," she continued. "As an adult, what I've tried to do is take what I always wished Christmas would be and have the perfect holiday season."
"For me, it's not just making a Christmas album for the sake of jumping on a bandwagon," she added. "It's literally exorcising the demons that I had to battle as a child and coming out still feeling festive."
Carey did recall the fond memories she has of her mother, who she says is the reason she loves Christmas so much. "She got me into it," she explained. "She was super-festive and tried really hard even though we had no money."
She added, "She would sing Christmas carols and make mulled wine and have her friends over. I got that from her, and whatever our differences are, I'm so thankful for that."
Carey also said she lives for the feeling that Christmas gives her, her describing it as "unlike" everything else she's ever felt. She said that despite having the same issues that everyone has during the holidays, such as buying gifts and dealing with family, she puts it "all aside for just one peaceful moment alone by the tree listening to music."
Dysfunctional Celebrity Families