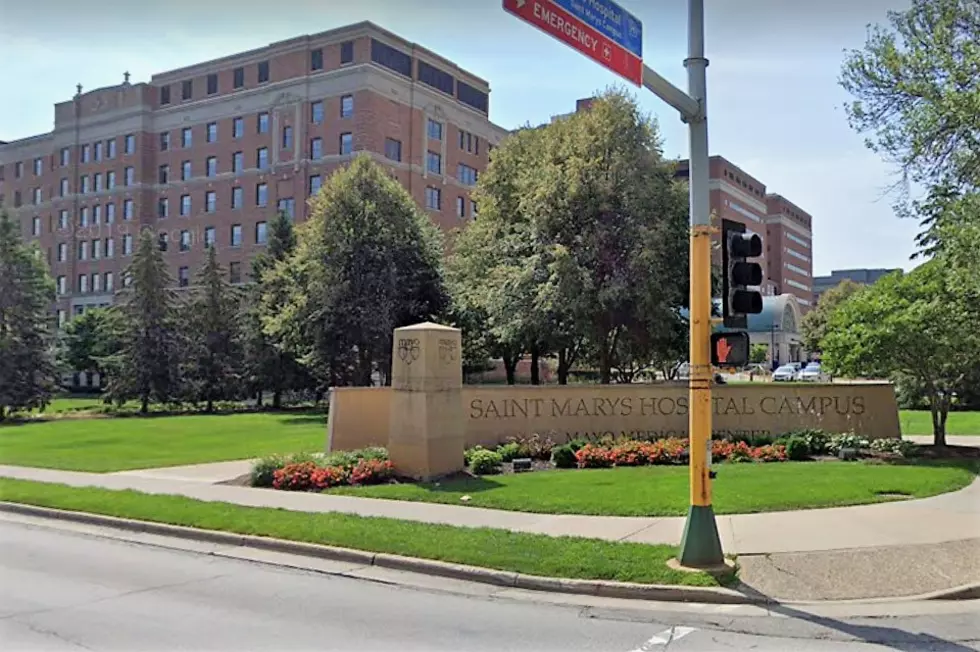 Mayo Reinstating COVID Visitor Restrictions as Minnesota Reaches Vaccine Milestone
Google
Rochester, MN (KROC-AM News) - State officials today announced a milestone had been reached in Minnesota's COVID-19 vaccination program on the same day state health officials reported another significant rise in COVID hospitalizations.
The milestone was reached well over a month later than hoped, but Governor Tim Walz says Minnesota has achieved a goal of having 70 percent of residents 16 years and older receive at least one dose of a COVID-19 vaccine. In Olmsted County, nearly 83 percent of residents over the age of 15 have had at least one shot of the vaccine.
Minnesota health officials say the Delta variant of the virus continues to move rapidly through mostly unvaccinated state residents. Over 1300 new cases were reported today, including 38 new infections detected in Olmsted County.
While the state has not yet seen a rapid increase in COVID-related deaths, the number of COVID -related hospitalizations has nearly quadrupled during the past month to just under 380 people. The number of Minnesota ICU beds currently in use to care for COVID patients has risen above 100 for the first time since May 21st.
In response to the rising COVID numbers, the Mayo Clinic today announced it will reinstate visitor restrictions next Monday. People receiving inpatient care will be allowed to have two visitors, who cannot be rotated, and must be at least five years old. In outpatient settings, patients will also be limited to two visitors but there will be no age or rotation restrictions. All visitors will be screened for respiratory illness, required to wear a mask at all times and adhere to social distancing guidelines.
News Update:  "I Will Not Harm" Minnesota School Nurse Resigns During School Board Meeting
LOOK: Here are the 10 US golf destinations with the most courses per capita
Discover where you can find the best access in the country for your pick of courses, the unique terrain that lends itself to world-class golf, and what makes select clubs noteworthy.