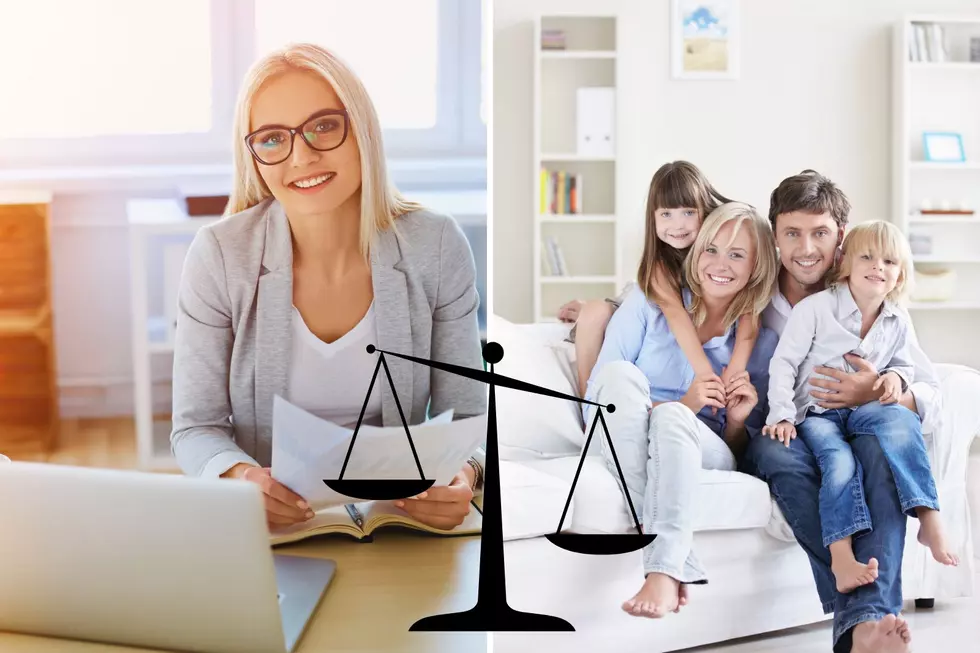 Midwest Cities Dominate 10 Best Places for Work/Life Balance
Thinkstock
Having a good work/life balance is incredibly important. It helps you have a healthy relationship with work, you're able to spend more time with your family and friends, plus it's good for your mental health. A recent study reveals the best cities for a good work/life balance and good mental health and the midwest dominated! A city here in the Land of 10K Lakes even took the top spot.
The study was done by Coworking Cafe. They looked at 100 cities across the country with at least 200,000 people. In order to determine the rankings they looked at metrics like the amount of green space, air quality, commute times, income, and how many people had health insurance.
In the end, seven of the top 10 cities for good work/life balance are in the midwest. That's pretty sweet! Let's go over all of the top 10:
10. Chesapeake, VA
9. Irvine, CA
8. Omaha, NE
7. Columbus, OH
6. St. Paul, MN
5. Des Moines, IA
4. Raleigh, NC
3. Lincoln, NE
2. Madison, WI
1. Minneapolis, MN
Check that out, Minneapolis coming in at number 1! Way to go! Also, not only did we dominate the top 10, the midwest took the top 3 spots.
And actually, speaking of the midwest, I recently learned that Elijah Wood is from Iowa. Yeah, I never knew that, did you? He's on the list I put together of 26 celebrities from Iowa and I bet you'll see at least one you didn't know was from there. Keep scrolling to check it out.
26 Celebrities You Didn't Know Were from Iowa
Here are celebrities who were born in Iowa, and some you may be surprised by!