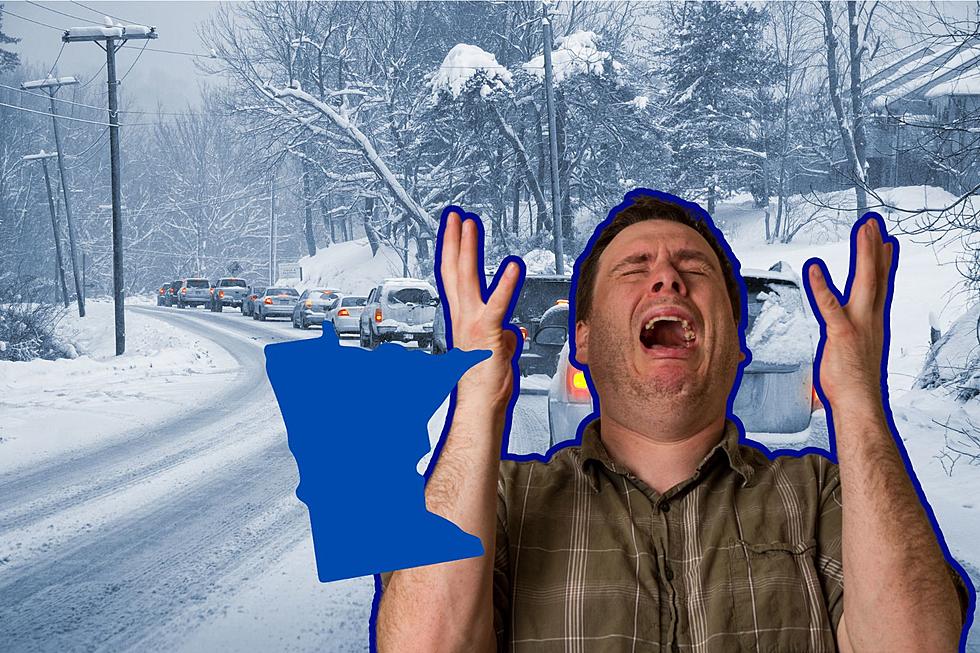 Minnesota's First Snowfall of the Season Could hit Next Week
Canva
Snow could be on the ground before Halloween across Minnesota. Based on the extended forecast and some weather models, there's a good chance that at least some, if not all of Minnesota will see our first snowfall of the season next week.
It may be a good idea to plan on some layers for those Halloween costumes so you and your kids aren't too cold while out trick-or-treating! I was really hoping for another warmer-than-average Halloween but it doesn't look like that's going to happen.
First Snow Predicted for Minnesota
So I checked the forecast for Rochester on the weather app on my phone and sure enough, it's showing a 30% chance of snow on Saturday, October 28th. We're a little far out still, so this could all change, but right now it's saying the high will be 41 that day and the low at 30.
I also checked out the predictions from Sven Sundgaard with Bring Me the News. He looked at a couple of different models to see what could happen next week and here's what was found.
One model is kind of all over the place with their predictions for where the snow could end up. I'm no meteorologist, but if I'm reading it correctly, it looks like they're predicting snow just for the northern part of the state next week, but they also say that it could be a big chunk that comes right through the Twin Cities, central, and southern Minnesota.
The other model is showing snow in northern Minnesota and trace amounts throughout the rest of Minnesota.
As of right now, it's hard to say where exactly the snow will hit but Sven is pretty convinced that there WILL be snow next week, we just don't have a great idea of where, when, or how much just yet.
BRRRR: The 15 Coldest Cities in America
The list below is from
Niche
. They put together their list of the coldest cities in the county by looking at which ones had "the coldest average low temperatures during the winter months." Keep scrolling to see the 15 coldest cities in the United States.
Gallery Credit: Dunken