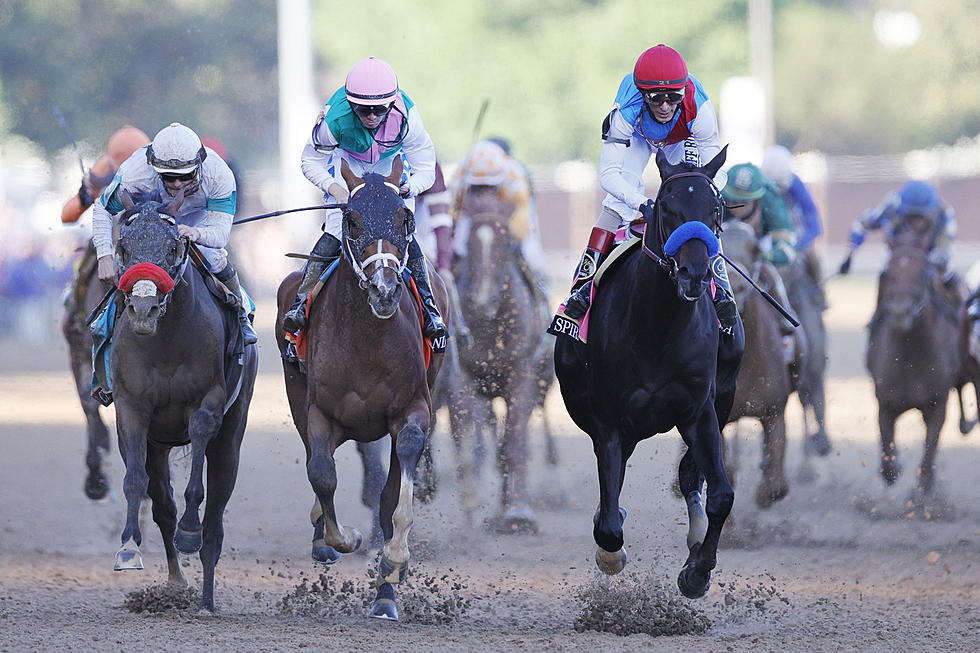 Minnesota Has Two Connections to This Year's Kentucky Derby
Sarah Stier/Getty Images
The 2022 Kentucky Derby is coming up and this year Minnesota has two connections to the race. I always forget that the Kentucky Derby is in early May, so it's right around the corner. If you watch I have two horses that you need to cheer on.
The final list for the Kentucky Derby has been released and two of the horses that are running are owned by Minnesotans. When it comes to figuring out which horses get to go to the Kentucky Derby, they based it on qualifying points they earn in prep races, according to Bring Me the News. One of the Minnesota horses scored the second-most points so there's a strong possibility that a Minnesota-owned horse could win this year.
The two horses are named Zandon and Zozos. Zandon is the one that scored the second-most points to qualify, just behind a horse named Epicenter. Zozos tied for 16th points-wise. There are 20 horses that make it to the Kentucky Derby to Zozos just slid in. Zandon is owned by a Jeff Drown of St. Cloud and Zozos is owned by Barry and Joni Butzow of Eden Prairie according to the Star Tribune.
This year's Kentucky Derby is coming up in just a few weeks on Saturday, May 7th. So get your fancy hats ready and make sure to watch for those two Minnesota horses! I always think those fancy hats are so fun, I'd love to go to the race sometime to have an excuse to wear one.
If you're an animal lover, specifically a cow lover, you may be interested in staying in this Northern Iowa Airbnb where you can practically sleep with the cows. Keep scrolling for pictures and details!
Sleep With Cows at Unique Airbnb in Northern Iowa
At New Day Dairy, a dairy farm in Clarksville, Iowa, they have a unique Airbnb you can stay in. In this Airbnb, you get to "sleep" with the cows! Not really, but you share the same building with them. The Airbnb is connected to the cow barn with big windows where you can watch the cows go about their day.