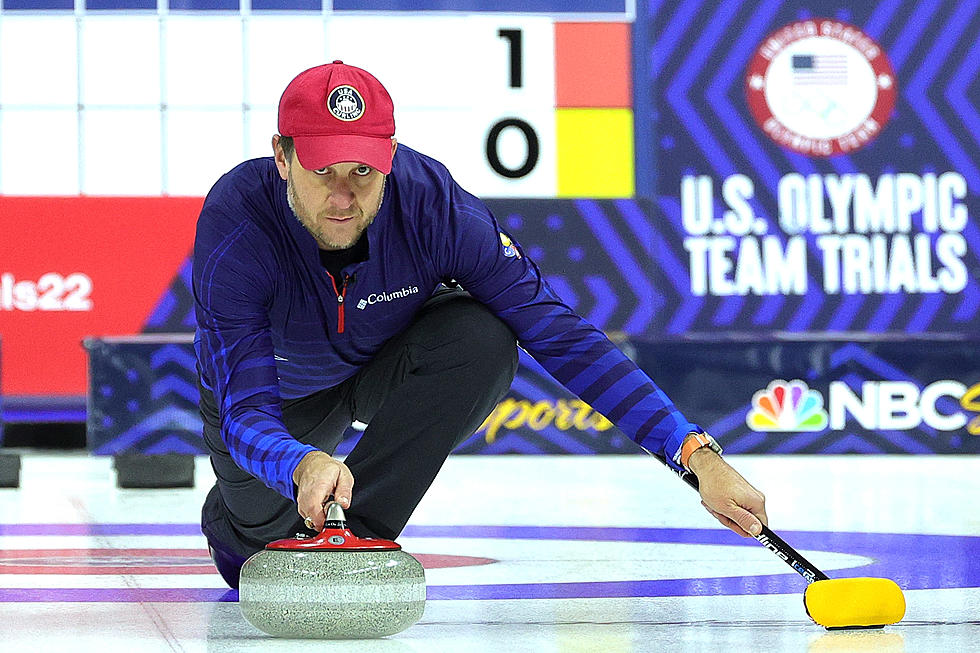 Minnesota Olympian to be Flag Bearer at Olympic Opening Ceremony
Stacy Revere/Getty Images
The Olympics really snuck up on us this year, the opening ceremony in Beijing is already Friday! Last week we talked about the number of Olympic medals Minnesotans have won at the Winter Games (spoiler: we've won the most out of any state). But now I have more exciting Minnesota Olympian news: a Minnesotan is going to be a flag bearer at the opening ceremony on Friday.
There are actually two Olympians who are flag bearers at the ceremony. For this ceremony, those people are John Shuster and Brittany Bowe, according to Yahoo Entertainment. Brittany is a speed skater from Florida. Not a state you'd expect a winter Olympian to be from. And John is a part of the men's curling team and is from Duluth, Minnesota.
If you recognize John's name, that's because he was a part of the team when they won gold in the 2018 Winter Olympics. He also won bronze in the 2006 Winter Olympics. So he's been curling on a world-level for a long time!
Honestly, that's something I love about curling. I've never done it, but I think it's the only Olympic sport that you can do beyond, like, your mid-20s/early 30s. Most of those Olympic sports are so taxing on your body that you can't do it for long but curling you can.
The opening ceremony for the 2022 Winter Olympics is this Friday the 4th. Because of our time difference compared to China, the opening ceremony will be live at 5:30 AM our time.
LOOK: 20 Fascinating Photos From the First Modern Olympic Games in 1896
To celebrate the history of international sports cooperation,
Stacker
 took a look back at that groundbreaking event in Athens, when the modern Olympics were born in 1896. Keep reading to learn more about the athletes, spectators, and sports at that iconic event.