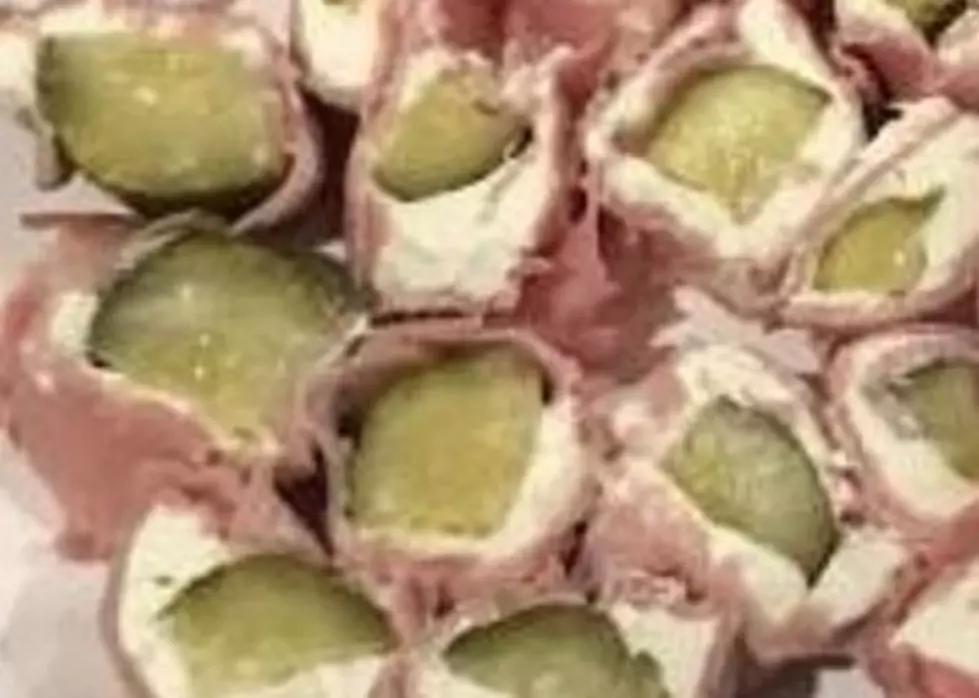 Minnesota Sushi is a Must For Your Holiday Get-Togethers
Ashli Overlund
The Land of 10,000 Lakes is home to some of the best foods on the planet. For generations, Minnesota families have been chowing down on great foods like Juicy Lucys, Hotdish, Wild Rice Soup, and Minnesota Sushi.
It was recently brought to my attention that pickle rolls (Minnesota Sushi) aren't a thing in most parts of the country. How is that possible? Apparently, a lot of outsiders have never heard of them and some might even think they sound gross. True Minnesotans love them. The inexpensive, and easy to make, appetizer is often served at family get-togethers and/or office parties.
It's a pickle rolled up in a spread of cream cheese and ham. Then cut up to resemble pieces of sushi. That's it. It's super easy and it is delicious!  Spread the good word because company potlucks and family get-togethers need more Minnesota Sushi.
Enter your number to get our mobile branded app