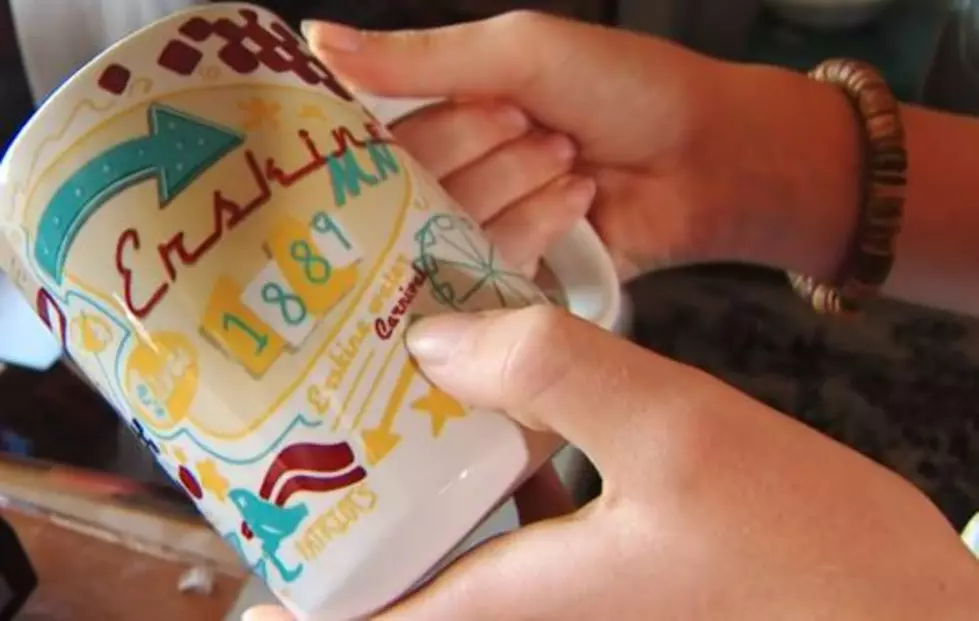 Minnesota Teenager Making Mugs Just for Small Minnesota Towns
Boyd Huppert, KARE 11
Big, Minnesota towns have plenty of things with their name on them. There are shirts, probably necklaces, and for sure coffee mugs that say 'Minneapolis' or 'St. Paul'. But usually, items with small town names on them are few and far between. That's where Willow Larson comes in.
Willow is from Fertile, MN, she's 14, and she already has a successful business. She started making mugs featuring small Minnesota towns and it has gone wild. She told KARE 11, "'Nobody really had anything for small towns. So, I decided to do these, and people loved them.'"
There are mugs for Erskine, Thief River Falls, and Warroad. In total, she has 50 different small towns featured on mugs and there are more coming. But since she's 14 years old and just going into high school she's just a little busy with other things, too. It's a work in progress but she definitely seems to love it. She makes the mugs out of part of her parents' photography studio.
Her mugs are sold at three dozen shops around Minnesota and also in North Dakota right now. I'm sure more will be added to her list soon. In just the past 6 months Willow has sold more than 1,000 mugs, according to KARE 11. With all of that success that would mean she's making quite a bit of money. Don't worry, she has a financial advisor that she's working with. Her mom told KARE 11 that if she decides to go to college Willow could likely pay for all of it. But she also has her sights set on getting a sage green convertible Bug.
Whatever Willow decides to do, I love that she's giving small towns in Minnesota some special love. Just because they aren't big towns like Minneapolis and St. Paul doesn't mean people don't want to show off their town on something like a mug.
Willow is a very talented artist in general, she does more than the mugs. You can take a look at her website to see more of the work she does and also check out her small-town mugs.
Listen to the Get Up & Go Morning Show w/ Dunken & Carly On-Demand below, with the 106.9 KROC app, and on the following podcasting services:
Apple | Google | Spotify
12 Minnesota Small Towns Known for Big Things
There are tons of small towns around Minnesota that shape our state for a variety of reasons. And some of these small towns are known for pretty big things despite their population size.