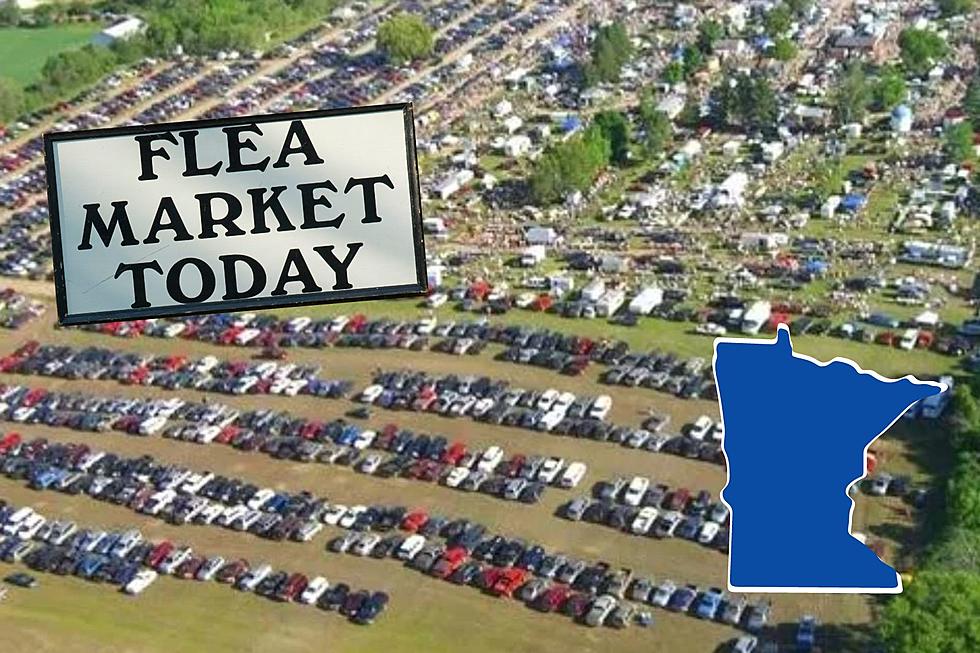 Hunt for an Amazing Deal at Minnesota's Largest Outdoor Market
Wright County Swappers Meet and Canva
I love finding good deals. The hunt is super fun, it's really satisfying when you find a great deal, especially when it's something you've been looking for for a while. This massive outdoor Minnesota market is the dream for me and those of you who also love looking for a great deal.
If you like going to garage sales, shopping on Facebook Marketplace, or stopping by flea markets, this place is for you!
Minnesota's Largest Outdoor Market
Minnesota's largest outdoor market is hosted in South Haven, which is just south of St. Cloud. Its official name is the Wright County Swappers Meet and they say the walk, if you visit all sellers, is about 2 miles long!
There are between 150 and 200 sellers every weekend that they're open and 350+ on the holiday weekends that they're open. This is my heaven right here. It would be so much fun to go and check out this massive flea market.
This is an actual picture of parking at a past Wright County Swappers Meet.
When is Minnesota's Largest Outdoor Market Open?
So when can we shop to our heart's content at Minnesota's largest outdoor market? Well, they're actually open this weekend, Memorial Day weekend! And since it's a holiday weekend, they'll be open Friday, May 26th, Saturday, May 27th, and Sunday, May 28th.
Typically they're only open on Saturdays but for holiday weekends they change things up. Their first official day of the season was Saturday, April 22nd. They host these flea markets every Saturday and the last one for this season is Saturday, October 28th. So we've got lots of time to check them out.
Other holiday weekends that they'll be open for an extended amount of time are Fourth of July weekend (Friday, June 30th, Saturday, July 1st, and Sunday, July 2nd) and also Labor Day weekend (Friday, Sept. 1st, Saturday, Sept. 2nd, and Sunday, Sept. 3rd).
Stay the Night in Beautiful 115 Year Old Mansion in Western Wisconsin
You could spend the night in this historical, Victorian-style mansion in Prescott, WI. It was built in 1906 by lumber baron George S. Hollister.