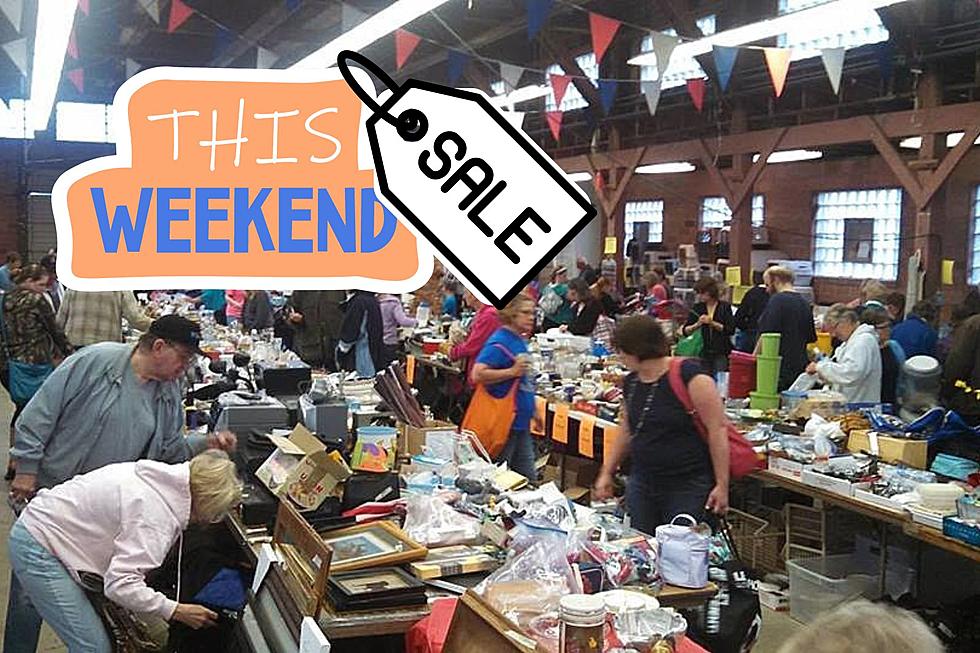 One of Rochester, MN's Biggest Rummage Sales is this Weekend
Paws and Claws Humane Society
Calling all bargain hunters! Coming up this weekend is one of the biggest (if not THE biggest, actually) rummage sales in Rochester, Minnesota. Not only could you find an amazing deal this weekend but you'll also help a local non-profit.
Huge Rummage Sale this Weekend in Rochester, MN
The rummage sale is for Paws and Claws Humane Society in Rochester. So that means all of the money raised goes towards the animals in their care.
And I really do mean it, this rummage sale is MASSIVE.
I've volunteered with the set-up for this sale the past couple of years and, oh my gosh, there's so much stuff that gets donated.
Yes, if you have stuff that you don't want or need anymore you can donate it to the sale.
Donate to the Paws and Claws Rummage Sale this Week
Throughout this week, before the sale this weekend, you can donate items for the sale. Types of items that I know for sure AREN'T accepted are clothing, shoes, and Christmas decor. I'm pretty sure that last one is because we had so, so, so much of it last year it was a little insane.
Other than that, as long as it's in decent condition, feel free to bring it by!
Paws and Claws Rummage Sale: Where and When
Dropping off donations and the sale are all at the Olmsted County Fairgrounds Building 42.
If you'd like to drop off donations, volunteers will be there collecting donations 11 AM - 7 PM now through Thursday.
Then, day one is this Friday, June 2nd but this is a 'pre-sale' event so you have to have purchased a ticket to this pre-sale prior to the event at Paws and Claws.
The regular sale days are Saturday, June 3rd 7 AM - 4 PM and Sunday, June 4th 8 AM - noon.
10 Things Minnesotans Have to Have While Garage Sale Hopping
It's garage sale season in Minnesota! While everyone is really excited to get out there and find great deals, there are a few things we need to remember to bring with us while garage sale hopping.