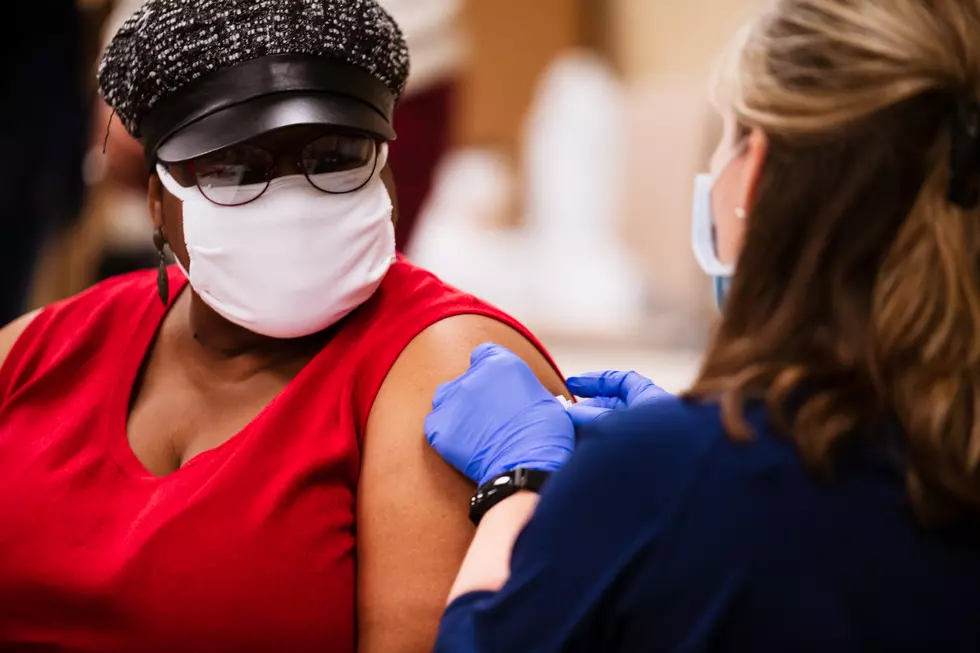 Nearly 80% of Rochester Area Residents Over 15 Have Had a COVID Shot
(Photo by Jon Cherry/Getty Images)
Rochester, MN (KROC-AM News) - Close to 80-percent of Olmsted County residents over the age of 15 have now had at least one dose of COVID vaccine.
The latest numbers from the Minnesota Department of Health indicate over 86,100 residents of Olmsted County are now fully vaccinated against the new virus. That number represents 71 percent of the local population of those 16 years and older and 53 percent of the total population. Over 95,300 have now received at least one dose of vaccine, which equates to over 79 percent of county residents 16 years and older, and almost 59 percent of the overall population.
Statewide, over 2.5 million people are fully vaccinated and almost 2.9 million have received at least one dose of COVID-19 vaccine. That means over 63 percent of Minnesotans 16 years and older have had at least one dose. The pace of the state's vaccination program has picked up over the past week with 12 to 15-year-olds now eligible to receive the Pfizer vaccine. State officials say over 60,000 people in that age group have received at least one dose of the vaccine along with about 60,000 16 and 17-year-olds.
The number of people with COVID-19 requiring treatment in an intensive care unit in Minnesota has dropped back below 100. As of Monday, there were 96 COVID patients requiring ICU treatment. That is the lowest that number has been since March 29th. The overall number of Minnesotans hospitalized due to the new viral illness now stands at 368.
The death of an Olmsted County resident in their late 70s was among the 11 coronavirus-related deaths reported by the Minnesota Department of Health today. The COVID death toll in Olmsted County since the beginning of the pandemic now stands at 102. Only 256 new infections were reported statewide today, including just two new cases in Olmsted County.
News Update:  Survey Says: Rochester Public Library Going Fine Free Allows For More Access
LOOK: Answers to 30 common COVID-19 vaccine questions
While much is still unknown about the coronavirus and the future, what is known is that the currently available vaccines have gone through all three trial phases and are
safe and effective
. It will be necessary for as many Americans as possible to be vaccinated in order to finally return to some level of pre-pandemic normalcy, and hopefully these 30 answers provided here will help readers get vaccinated as soon they are able.