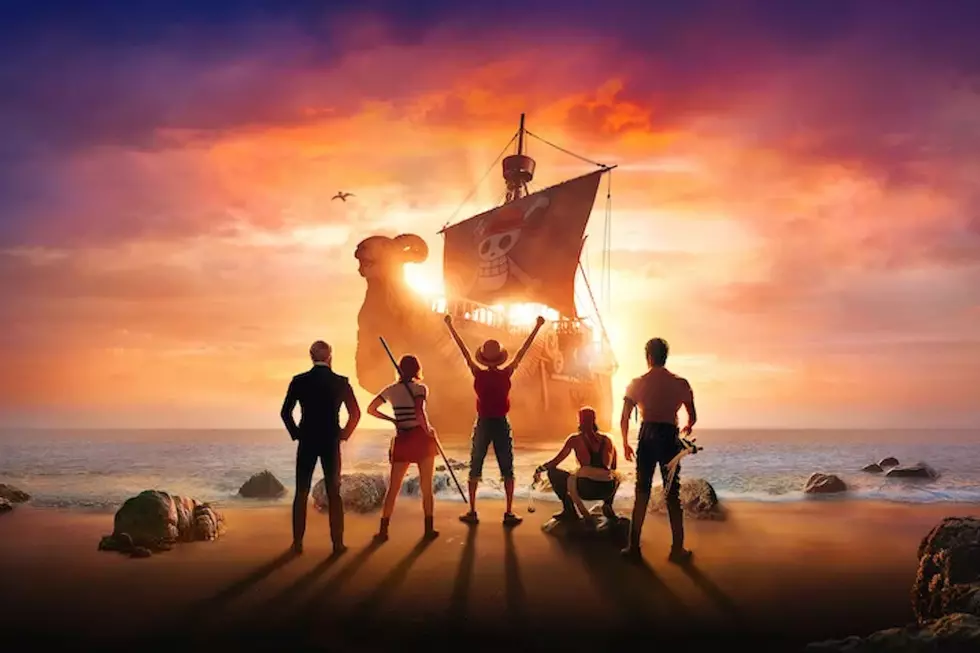 Netflix Reveals First Look at Live-Action 'One Piece' Series
Netflix
Perhaps the biggest and most popular manga series in history will get introduced to an even bigger audience later this year, when One Piece becomes a live-action series on Netflix.
The streaming service officially announced the show today, revealing that it would premiere soon while debuting two early first looks at the series, which is written and showrun by Matt Owens and Steve Maeda. The cast of the series includes McKinley Belcher III, Morgan Davies, Aidan Scott, Vincent Regan, Jeff Ward, Craig Fairbrass, Langley Kirkwood, Celeste Loots, Alexander Maniatis, Ilia Isorelýs Paulino, Chioma Umeala and Steven Ward, with more names to be anniounced. One Piece creator Eiichiro Oda is attached as an executive producer.
Here is the full teaser image for Netflx's One Piece show:
For those unfamiliar with the manga series, it debuted in 1997 and has been ongoing ever since, following the adventures of a boy named Monkey D. Luffy who leads a crew of pirates to find the "One Piece" treasure.
A One Piece anime series has been on the air since 1999 and produced over 1,000 episodes. The franchise has also spawned animated movies, as well as assorted specials, video games, and card games. Netflix's show will bring One Piece into live-action for the first time.
The series was first hinted at more than five years ago, but its production was delayed in part due to the Covid-19 pandemic. The series pilot was directed by Marc Jobst, who previously worked on Netflix shows like The Punisher, Luke Cage, Daredevil, and The Witcher.
The live-action One Piece series will premiere on Netflix later in 2023.
The Most Popular Shows on Netflix in 2022
These were the most-watched shows on Netflix over the course of 2022.