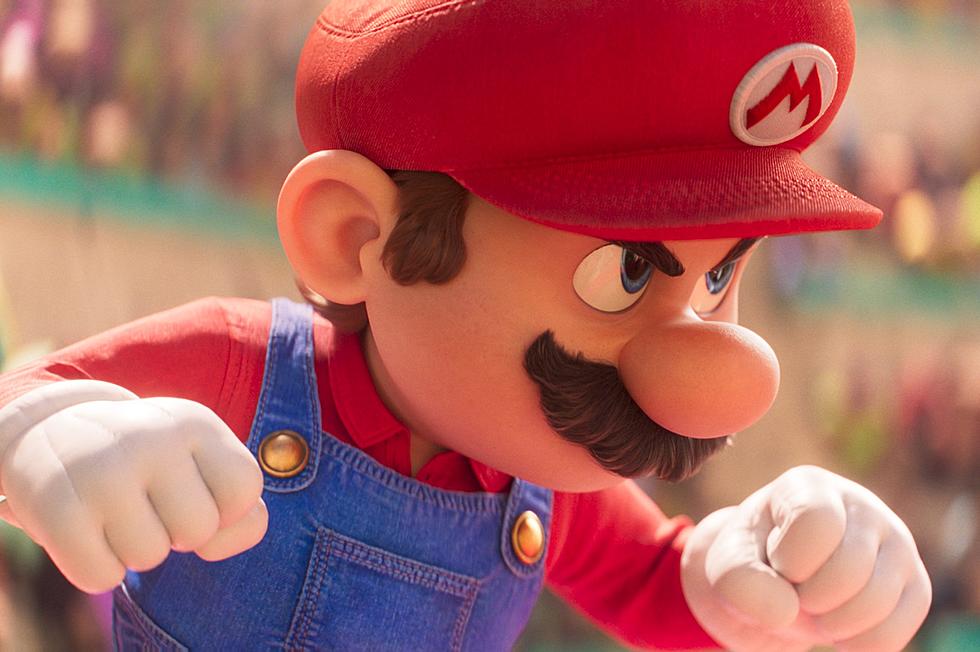 The New 'Super Mario Bros.' Trailer Looks Just Like the Game
Nintendo
Remember when they made a Super Mario Bros. movie, but it featured, like, actual dinosaurs, and Dennis Hopper was King Koopa with bleached blonde hair?
This new Super Mario Bros. Movie ain't like that.
The new film is animated, from Universal and the studio Illumination, and it looks a lot like the recent Super Mario Bros. games — and like Mario Kart as well, as this latest (and supposedly final) trailer for the movie shows an extended bit of Mario Kart racing on the Rainbow Road level from the game and it really captures the visual flavor of the game. There's another clip in the trailer that's a throwback to the old sidescrolling days of Nintendos gone by. This puppy will hit you right in the nostalgia.
Take a look at the trailer below:
READ MORE: Every Video Game Movie, Ranked From Worst to Best
Here is the film's official synopsis:
While working underground to fix a water main, Brooklyn plumbers Mario (Chris Pratt; Jurassic World and The LEGO Movie franchises) and brother Luigi (Charlie Day; It's Always Sunny in Philadelphia) are transported down a mysterious pipe and wander into a magical new world. But when the brothers are separated, Mario embarks on an epic quest to find Luigi. With the assistance of a Mushroom Kingdom resident Toad (Keegan-Michael Key; The Lion King) and some training from the strong-willed ruler of the Mushroom Kingdom, Princess Peach (Anya Taylor-Joy;The Queen's Gambit), Mario taps into his own power.
I don't know about Chris Pratt, but Charlie Day definitely has a very convincing Luigi voice. And Jack Black sounds great as Bowser too. The Super Mario Bros. movie is scheduled to open in theaters on April 5.
The Weirdest Marvel Comics Ever Published
Of all the thousands of comics published by Marvel, these are far and away the strangest.