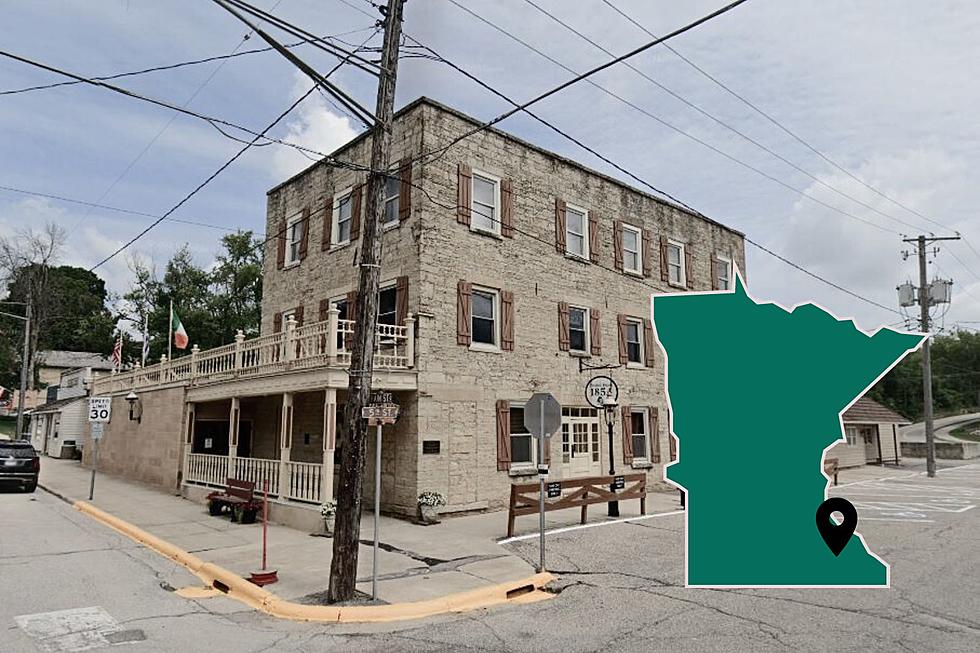 Southeast Minnesota is Home to 3 of the Oldest Restaurants in the State
Google Maps / Canva
With so many restaurant options it can be difficult to decide which one to go to! You could go to your usual spot, try a new place, or go to that one restaurant your friend won't stop talking about. But if you haven't been to one of these three oldest restaurants in southeast Minnesota, I think those should be the next spots added to your list.
If a restaurant has been around for a long time that means they must be doing something right. I've only been to one of these three places that are some of the oldest restaurants in the entire state. So I guess I have a couple of next spots to check out!
Southeast Minnesota's Oldest Restaurants
All three of these restaurants are within an hour of Rochester, MN but they're all in different towns. If you've been in the southeast Minnesota area for long enough you may be able to guess at least one of these restaurants.
The first on my list of some of the oldest restaurants in southeast Minnesota is Bev's Cafe in Red Wing.
Bev's is only open during breakfast and lunch hours, 5 AM - 3 PM Monday through Friday and 6 AM - 2 PM on Saturday. I've never been here but now I want to go. It reminds me of the diner my friends and I liked to hit up in our small college town.
I can't find how long they've been around but Only in Your State writes that it's the oldest restaurant in Red Wing.
Next, we have to talk about Lakeview Drive Inn in Winona.
I've written about Lakeview Drive Inn before, actually!
READ MORE: Minnesota's Oldest Drive-In Restaurant
They've been around since 1938 and are Winona's oldest restaurant. When you arrive at Lakeview, you park your car and walk up to the window to order. Once you get your food there are plenty of picnic tables to sit at and enjoy.
They've got great-looking and inexpensive food like burgers, sandwiches, hot dogs, fries, malts, and their famous root beer. Because they're a drive-in restaurant they are only open during the warmer months, so they're closed right now, but we'll have to keep our eyes peeled for opening day in the spring!
And finally, one of the oldest restaurants in southeast Minnesota is the Hubble House in Mantorville.
This is the one that I anticipated most people guessing right away. This is also the only one of the three that I've been to. The Hubble House restaurant has been around since 1946 but the building has been standing since 1854. It was originally a hotel that housed many famous people like Harmon Killebrew and President Eisenhower.
Eventually, the hotel closed and in 1963 the Mantorville Restoration Association formed to restore old buildings, like the Hubble House, to their former glory.
ROAD TRIP! 60 SMALL TOWN RESTAURANTS YOU HAVE TO VISIT IN SOUTHEAST MINNESOTA
Our listeners chimed in with their favorite small-town restaurants and even told us what to order when we visit. Below you'll see 60 great restaurants that you should try as you travel around southeast Minnesota.
Notice something that needs to be updated?
Email me.
Gallery Credit: Troy Dunken