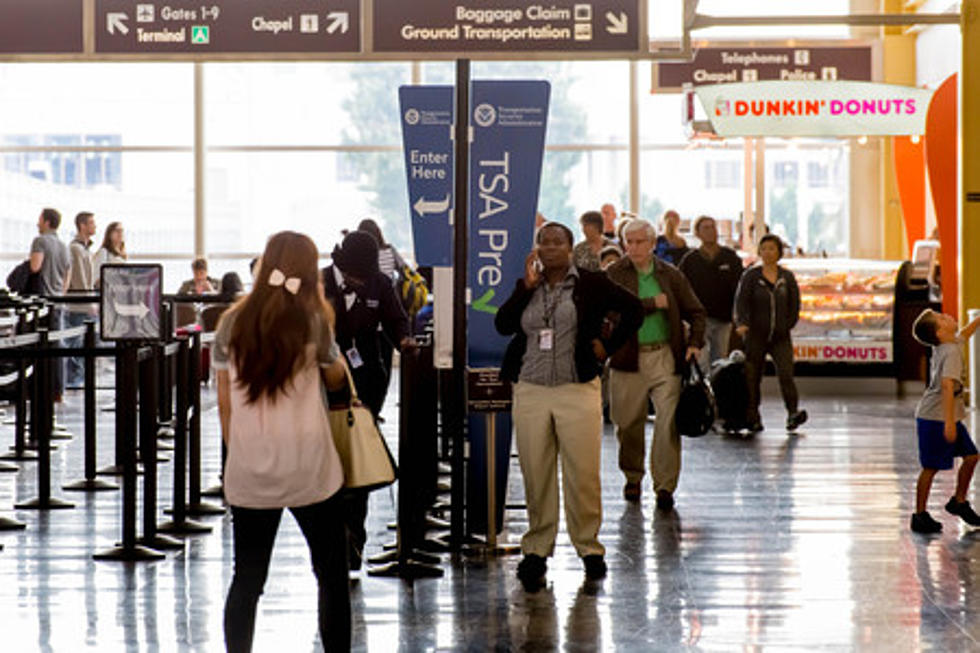 Plan on Spending More Time at MSP Airport This Weekend in Minnesota
Thinkstock
If you're flying out of Minnesota this Thanksgiving weekend, you'll probably want to plan on giving yourself more time at the airport in Minneapolis.
Traveling is back big-time this Thanksgiving in Minnesota. That's the word from the Minneapolis St. Paul International Airport (MSP) as we head into the long holiday weekend.
They're expecting BIG crowds at Minnesota's biggest airport, as we get set to head over the river and through the woods to see friends and relatives we weren't able to see last year. And those bigger crowds could mean longer wait times to get through those TSA security checkpoints.
11 Unique Things You'll Only Hear at a Minnesota Thanksgiving
According to KARE-11, MSP is preparing for crowds this Thanksgiving weekend that are expected to be DOUBLE what they were over the Thanksgiving weekend in 2020 when travel was still discouraged. And, MSP says they're closing in on 70 percent of pre-pandemic levels.
In fact, KARE says in anticipation of this larger influx of passengers, MSP says airlines are operating 179 routes in November, with an average of 381 daily departures from Minnesota. That's up from the 152 routes and 300 daily departures in use at MSP in 2020.
And if you ARE flying out of MSP this weekend, there are a couple of things airport say you should keep in mind:
While the pandemic has had an impact on the number of travelers through MSP, there are still busy periods throughout the day. Passengers should arrive at the airport two hours ahead of a domestic departure, and three hours for an international flight.
And, per federal regulations, yes, you'll still need to wear a mask while you're at the airport here in Minnesota and on the plane too. You can get more information from MSP HERE.
One of the ways you can make the most of your time is by eliminating the many steps involved in the Minnesota Goodbye. Keep scrolling to see how many of them YOUR family does!
Listen to Curt St. John in the Morning
weekdays from 6 to 10 a.m. on Quick Country 96.5
UFF-DA! The 9 Stages of 'The Minnesota Goodbye'