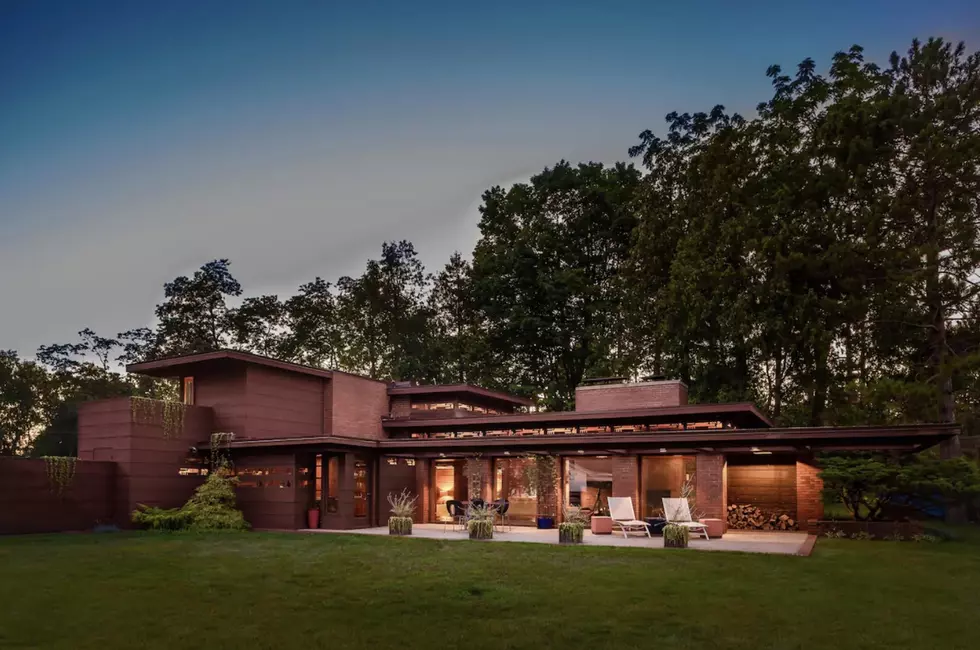 Rare Opportunity to Stay in a Frank Lloyd Wright Wisconsin Dream Home
Airbnb
When it comes to iconic architecture, Frank Lloyd Wright is one of the first names mentioned. Airbnb is letting you book a stay in one of his Wisconsin masterpieces.
Less than a mile from the shores of Lake Michigan, in Two Rivers, Wisconsin, sits a perfectly preserved home designed and built by the legendary Frank Lloyd Wright. His style was to design structures in harmony with humanity and the environment. Frank Lloyd Wright referred to his philosophy on design as 'organic architecture.'
During his lifetime, Wright designed 1,114 buildings, but only 532 of them were actually completed, and many of those were completed after his death in 1959. Seventy years of creating some of the most unique commercial buildings, museums, churches and residential homes.
That brings us to an opportunity for you to spend a night, or many nights, in what you might call 'a Frank Lloyd Wright living museum.'
Through Airbnb, you can book a stay in the Schwartz house (aka Still Bend) in Two Rivers, Wisconsin. The Schwartz House is one of the few Wright homes that allow guests to spend the night.
This stunning four bedroom, two full, and two half bath LIFE Magazine Dream House is yours to live in as if it is your own. Whether it's two days or two weeks, you will experience the genius of Frank Lloyd Wright. (airbnb)
Construction began on the home, designed for a LIFE Magazine issue about dream homes, in 1938 and was completed in 1940. Step back in time and experience the remarkable art of Frank Lloyd Wright.
Rare Opportunity to Stay in a Frank Lloyd Wright Wisconsin Dream Home
Here's the link to full Airbnb listing.
[H/T Thrillist]
The 100 Best Places to Live in the Midwest
Steve Shannon is host of The Steve Shannon Show on 97ZOK. On the air weekday mornings from 6 to 10 a.m. and a special 'Rewind' show, featuring favorite moments from previous shows, on Saturday mornings from 5 to 7 a.m.. Follow him on Twitter, Instagram, and like his page on Facebook.