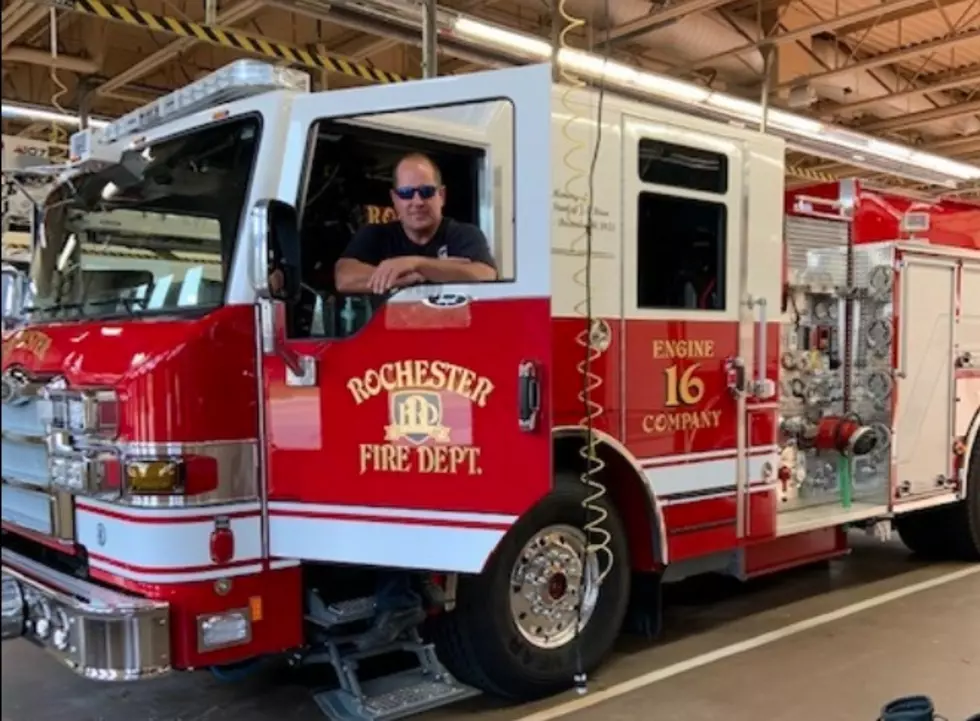 Rochester Fire Department Hosting Fire Prevention Open Houses
Rochester Fire Department/Facebook
If your kids love fire trucks, mark the week of October 7th on your calendar so you don't miss these Fire Prevention Week open houses put on by the Rochester Fire Department.
Fire Prevention Week kicks off on Monday, October 7th and the Rochester Fire Department is gearing up for three days of open houses at all of its five locations. As an aside, do you know why the first full week in October is always observed as Fire Prevention Week?
According to the city of Rochester website, Fire Prevention Week was first observed in 1925 and commemorates the great Chicago fire of 1871, which originated October 8th, with the fire doing the most damage to the Windy City on October 9th.
Each year a different them highlights Fire Prevention Week. And this year, "The 2019 Fire Prevention Week theme is "Not every hero wears a cape, Plan and Practice your Escape"  You may have as little as 2 minutes to escape a home fire from the time the smoke alarm sounds.  Learn how to use that time wisely at http://www.fpw.org/," the Rochester city website noted.
In addition to this year's theme, all five Rochester Fire Department fire stations are hosting open houses during Fire Prevention Week. The RFD Facebook page has the specific information:
Join the Rochester Police Department to celebrate Fire Prevention Week. Each station will be open to the public on October 9, 10 and 11 from 6-8 p.m.
Fire Station 1: 521 S. Broadway
Fire Station 2: 2185 Wheelock Dr NE
Fire Station 3: 2755 2nd Street SW
Fire Station 4: 1875 41st Street NW
Fire Station 5: 305 28th Street SE