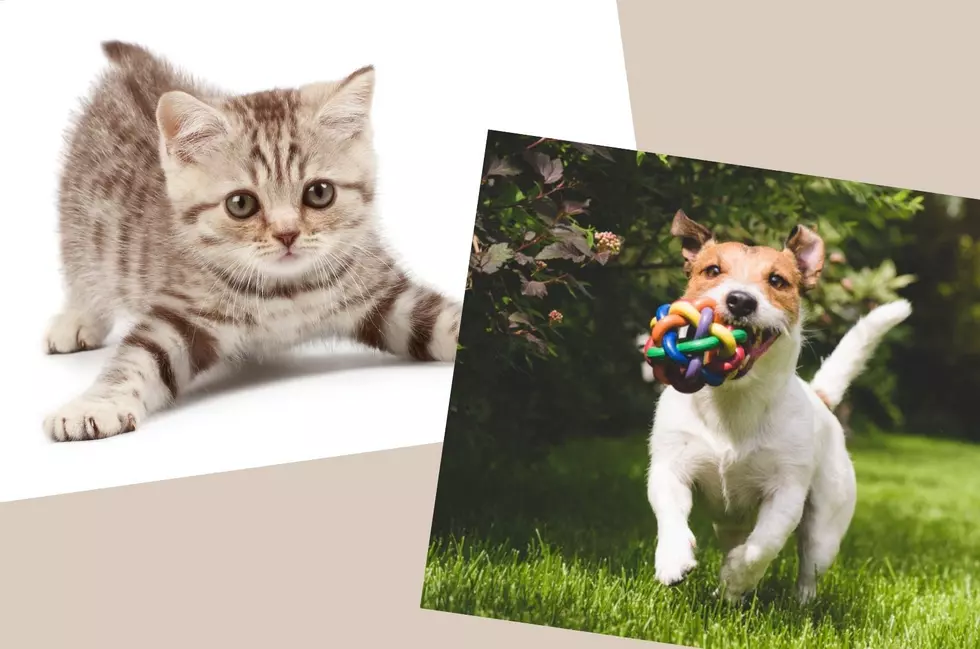 How You Can Help Rochester Animals in Need Tomorrow
Thinkstock
I have a huge, massive soft spot for animals. They all deserve to be treated well and with respect and all domestic animals deserve a loving home. Unfortunately, sometimes these pets end up on the hunt for a forever home and sometimes that means they end up at Paws and Claws Humane Society in Rochester, Minnesota. If you want to help Rochester animals in need, then don't miss Paws and Claws' Pet Walk tomorrow!
On their event, Paws and Claws says that the Pet Walk is their biggest fundraising event. They don't receive any government funding so fundraisers like this are what keep them going and caring for animals in the area.
Like I said, the Pet Wak is tomorrow, Saturday, May 7th. I've heard from a fellow volunteer (yep, I volunteer at Paws and Claws!) that it's a short walk and it'll be taking place at Cooke Park in Rochester. Registration starts at 9 AM and the walk begins at 10 AM. There will also be a bake sale which I'm baking some items for.
There are tons and tons of cats and dogs that come through Paws and Claws in a year. That equates to a lot of food, toys, blankets, food dishes, leashes, litter boxes, cat trees, and kitty litter! If you'd like to donate to the Pet Walk online you can do that through Give MN. And of course, you can donate to Paws and Claws any time of the year. You can donate money, you can purchase items off of the wishlist on Chewy, and you can also bring in donations of food, toys, litter, etc.
Also, I want to give a quick feature to some of the cats and dogs that have been at Paws and Claws for a lot longer than the other animals. For cats, there's Carson who has been there since July of last year, Mika has been there for just over a year, and Sammy, Simon, Skippy, and Stanley have been there since December. As for the dogs, Carly and Moose are the two who have been there since last year. They both arrived in November. Let's find them their forever homes!
Listen to the Get Up & Go Morning Show w/ Dunken & Carly On-Demand below, with the 106.9 KROC app, and on the following podcasting services:
Apple | Google | Spotify
LOOK: Stunning animal photos from around the world
From grazing Tibetan antelope to migrating monarch butterflies, these 50 photos of wildlife around the world capture the staggering grace of the animal kingdom. The forthcoming gallery runs sequentially from air to land to water, and focuses on birds, land mammals, aquatic life, and insects as they work in pairs or groups, or sometimes all on their own.