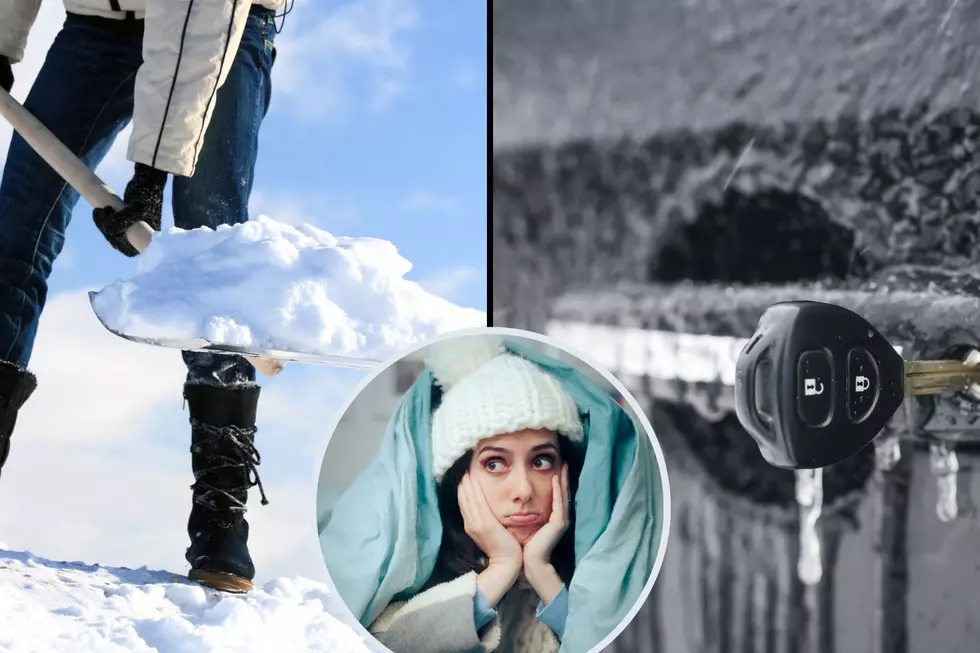 Rochester Woman Sick of Winter Sings Relatable Song About It (WATCH)
Thinkstock
We're all feeling the pain of winter. And not just figuratively, but literally, too. The air hurts my face right now when I go outside. I'm just impatiently waiting for spring and every once in a while I wonder if it would be possible to move to a warmer place. And that's kind of the mindset of a song sung by this Rochester, Minnesota woman.
We've had a pretty mild winter temperature-wise here in the Land of 10,000 Lakes. But when the temperature barely gets above 0 all day, it still stinks no matter how mild of a winter we've had. Don't worry though, Saturday warms up and the high is expected to be above freezing for the first time in a while, so that's exciting!
Until then, we're all suffering together through this brutal cold, and to serenade us is Leah Helgeson. She re-wrote the lyrics to the song 'I Can Go the Distance' from Disney's 'Hercules' and it accurately describes how we're all feeling right now.
Who else can relate? I'm ready to pack my bags and move to Florida or something, who's coming with me?!
Spring is on the way though, don't worry. We're just wrapping up January and kicking off February. Then we just have to get through March in one piece and we're in the home stretch to warmer weather!
Also, not to rub salt in the wound but, have you seen this list of the coldest places in the US? Guess who's on it...
BRRRR: The 15 Coldest Cities in America
The list below is from
Niche
. They put together their list of the coldest cities in the county by looking at which ones had "the coldest average low temperatures during the winter months." Keep scrolling to see the 15 coldest cities in the United States.