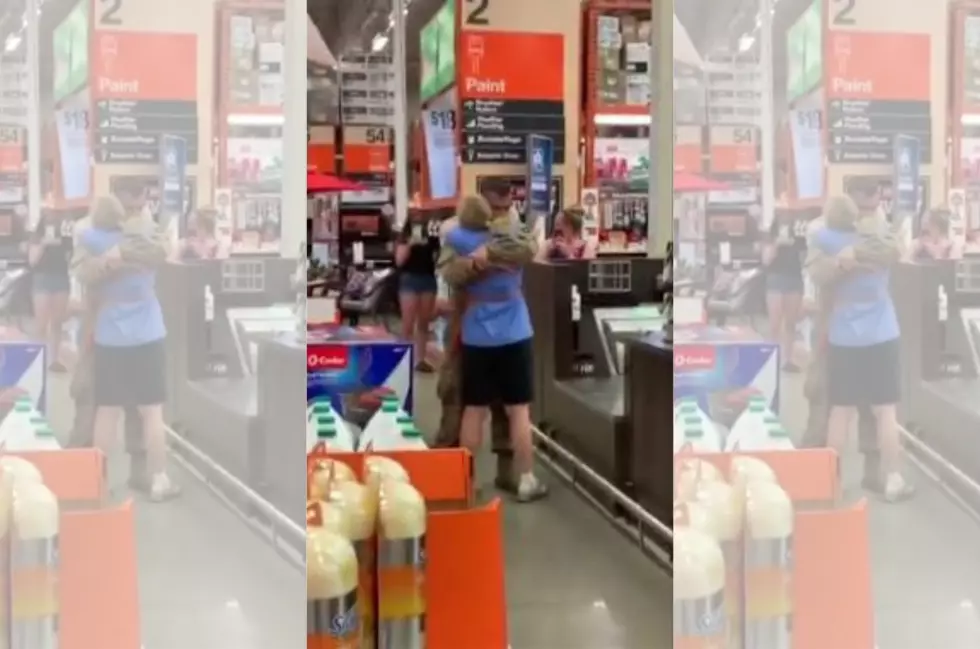 Rochester Soldier Surprises Mom [WATCH]
Credit: Jaclyn Harold, ABC 6 News
Videos of family reunions when a soldier returns home are some of the best videos ever! The same goes for Nathan Hallock, a soldier from Rochester who had been deployed for almost a year.
Nathan found out the day before that he was going home so he didn't have much time to plan but he knew he had to do something to surprise his mom. His mom, Maggie, works at Home Depot. Nathan knew she would be working the day he got home so he called the store to set up the surprise.
While his mom was working he came into the store and surprised her. He told ABC 6 News, "'I was just very excited to see her reaction. I knew she was going to freak out. I didn't know she was going to do like an Olympic hurdle over the counter.'" Watch the video below.
Hang out with Carly Ross on 106.9 KROC weekdays 9am-noon!