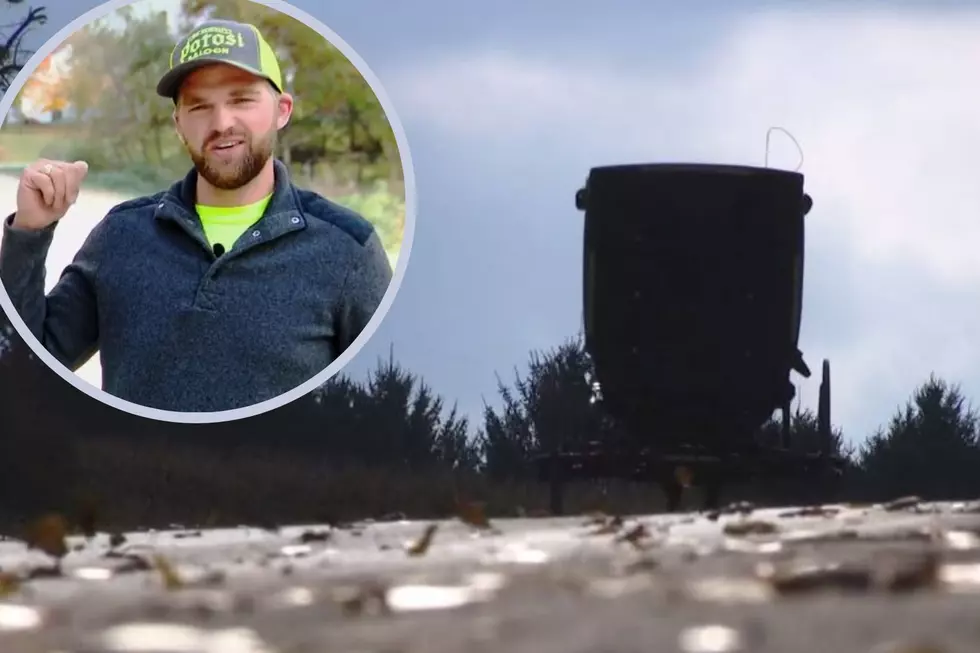 Rochester Man Becomes TikTok Sensation After Running from Amish Life
Rena Sarigianopoulos via KARE 11
If you've lived in southeast Minnesota long enough, you probably know that there's an Amish community in the area, primarily in the Harmony area. If you drive around Harmony you'll likely see buggies out and about. But one southeast Minnesotan, who was raised Amish, decided as a teen that he wanted to run away.
That Minnesotan is named Eddie. He now lives in Rochester with his wife and he owns his own business but he also has blown up on TikTok a bit for sharing his story of Amish life. Primarily answering people's questions, according to KARE 11.
Minnesota Teen Runs from Amish Community
When Eddie was 17 he ran away from the Amish community. He says that he ran down their road in the middle of the night. The next day he went and got a haircut, because he knew, since he was 17, they could force him to go back. But if his hair was cut that was a different story.
He experienced so many things for the first time as a late teenager. Like wearing something with a zipper or using a light switch. And then he realized that many, many people were very curious about his life growing up. He started a TikTok and the questions started flowing in.
What's it Like to be Amish?
Some of the questions are 'Are Amish men and/or women allowed to shave?' Eddie says that men have a very specific way they're supposed to shave and they have to leave some of the beard. Women, though, aren't supposed to touch a razor.
Another question people had (and I had as well) was where he's from because of his accent. He's born and raised Minnesotan but I guess his first two languages were German and Dutch so that would be why he has the accent he does.
But There's a Happy Ending
Usually you hear stories like this and the person who ran away never really has contact with their family again. There's a good ending to this story though, Eddie has a great relationship with his mom and his dad too before he passed away. It sounds like Eddie still holds the memories of his childhood close to his heart, he just decided that it wasn't the life for him.
13 Crazy Ways Nature Predicts a Harsh Winter in Minnesota
Nature is pretty amazing and can do some strange stuff that sometimes we don't totally understand. Some of those crazy things are ways that nature can predict there will be a harsh winter for Minnesota, Iowa, and Wisconsin. These are according to the
Farmer's Alamanac
.
10 Best Spots in Rochester to Get Delicious Soup
It's getting chilly out and nothing is better this time of year than a warm bowl of soup. Here are some of the best spots in Rochester, Minnesota to get soup in alphabetical order.