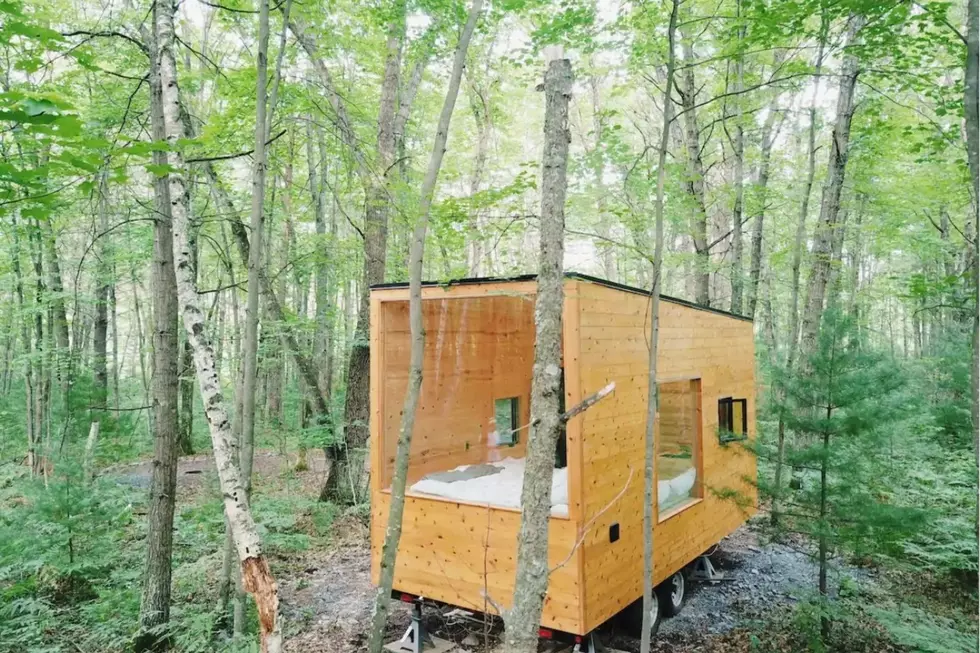 Stay Overnight in This Off-Grid Tiny House in Wisconsin
Credit Airbnb
Looking for a getaway? Not like a hotel stay in a big city, a REAL getaway.
This Wisconsin Airbnb is immersed in nature and has huge windows for you to enjoy all the nature you're surrounded by. It's the "Off-Grid Inn" in Fall Creek, Wisconsin. It's a tiny house with MASSIVE windows in the middle of the forest. It's pretty picture perfect. Check it out.
Off-Grid Wisconsin Tiny House Airbnb
I mean ... come on! How relaxing does that look? No city noise, no neighbors, just you, nature, and your ideal looking tiny off-grid house. So the Airbnb in located in Fall Creek, Wisconsin which is about 3&1/2 hours from Rockford. But this is a vacation, and a little road trip never hurt anybody.
This stay seems perfect for couples. Also, the Instagram page for the place is LIT.
Here's how the Airbnb listing describes the stay -
Our house is the perfect retreat for couples, individuals, or groups of friends looking to escape and relax. We are open for stays and have further increased cleaning protocols during Covid-19 so that you can continue to enjoy nature comfortably. Our cabin is designed to immerse you in the forest of Wisconsin without sacrificing the comforts of home.
Sounds like the perfect getaway. If you're in need of some serious nature vibes, this is perfect for you.
The stay is going to cost you $217 a night and you can get more details about it here.
LOOK: Famous Historic Homes in Every State