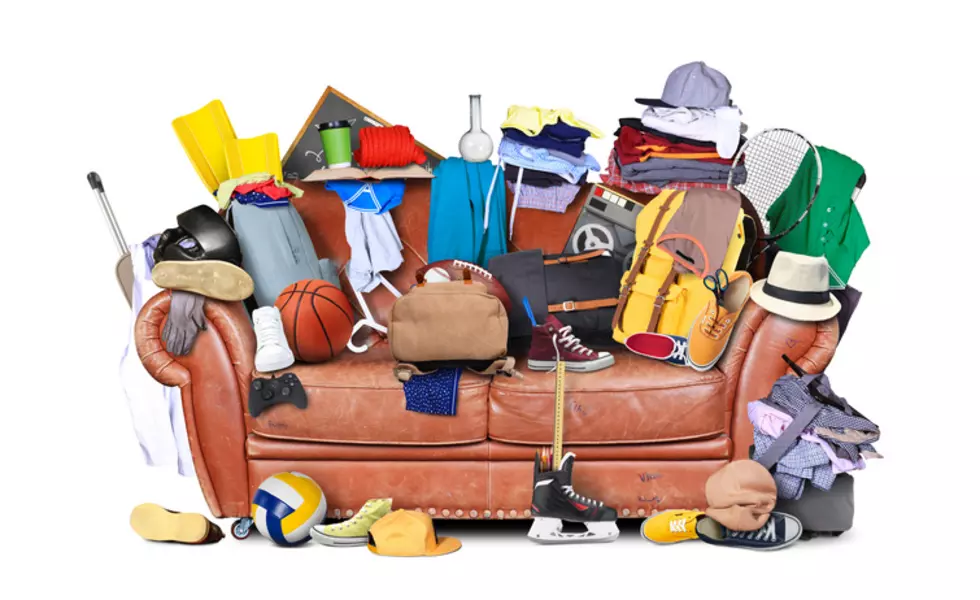 The F*It Bucket is Creative Parenting
Maxim Zarya
Parenting is hard. There is no rule book. So I appreciate Facebook for the fact that I can learn from others parents' hardships and triumphs such as this girl. I have played the hand MANY times "If you don't pick up, i'm throwing X away". To which my 3-year-old says, "OK, do it"! Totally calling my bluff. But I think this mom has the more creative approach.
WARNING: Contains adult language
"Today I got the kids fucket buckets," she writes. "If they leave it laying around, it goes in their bucket. If it's still there at bedtime it goes in the bin because fucket if I'm cleaning it up."
I tried to play "hard ball" and designed a list for my daughter to complete in order to "earn her phone". I thought I could still get her to work for her phone after I got it for her but that did NOT go well. Yes, I should've just taken it away. Why is punishing our kids also punishing us in a lot of ways!
Another viral mom from a few years ago choose a different approach to the same problem for her older kids. Everything got picked up and put into bags and they had to buy their bags back. Could be dirty clothes, could be their soccer equipment.
If you thought they could bust into their piggy banks, you are wrong. She forbid the children from using money they had already earned to re-purchase the bags— the items could only be paid for through chores starting now. Talk about cleaning house!
How do you get YOUR kids to do stuff? Tell me on our Facebook page.
For all things beauty, fashion and fun, visit my Facebook Page and listen to Beth weekdays 10am-12pm on KROC!