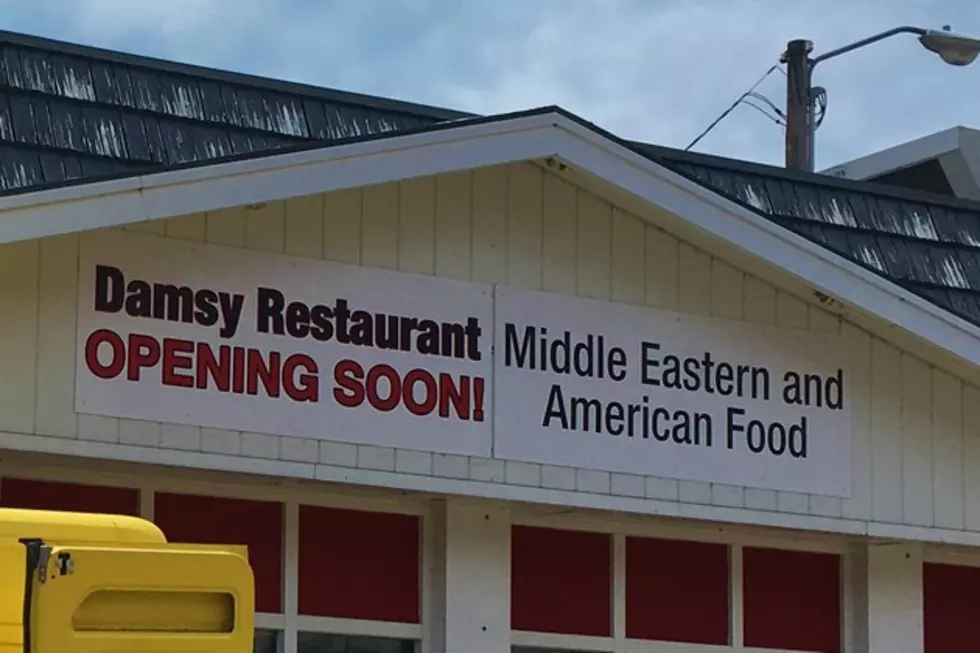 The Lowdown on Rochester's Newest Restaurant – Damsy!
When the Chinese restaurant closed next door, I was distraught. Well, sometimes you need to live a little sadness to see the happy...and now I am VERY happy. Here's the lowdown on Damsy, the newest restaurant in Rochester!

I had a delicious nitro at Steam, was walking back to work, and I saw all sorts of activity around what used to be the Chinese restaurant right next to the NEW Y-105FM studios. I ventured in, looking for the owner, and found him with his son, so, got the lowdown on the newest restaurant in Downtown Rochester. It sounds like it's going to be something entirely new to Rochester!
I'm not sure what excites me most, that they'll have the variety of dishes, lamb, or that they're going to make hummus fresh every day.  Allow me to repeat, hummus. Fresh. Every. Day.
Shwarma, kabobs, roasted chicken, steak and beef, falafel, salads, burgers and fries and so much more. Similar to other fast service food places in town, you'll order your food at the counter, sit down, and someone will bring it to you when it's ready...most food items will be under $10, with special discounts for veterans.

 
It sounds amazing, doesn't it? My stomach is growling as I write this!
The restaurant's color scheme and decor is inspired by the Damascus House, which you can see in the video.