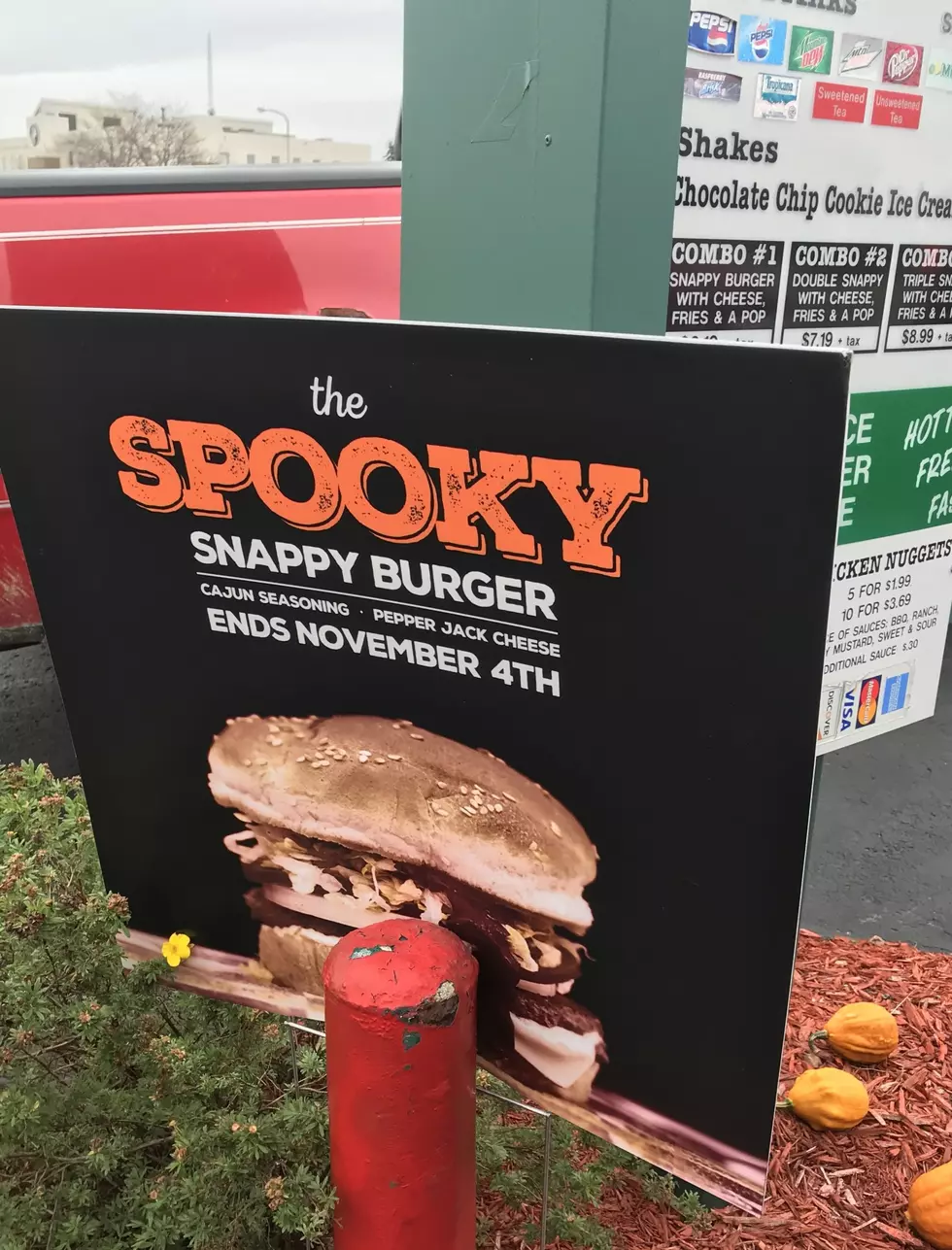 The Spooky Burger Is Back For Halloween Season At Snappy Stop
Credit: TSM Rochester
It's baaaaack! Last October, I randomly decided to pick up lunch at Snappy Stop, which turned out to be a great decision (as it usually is). That's when I discovered Snappy Stop's limited-time Halloween-themed offering known as the Spooky Snappy Burger. In case you missed out on it last year, now is your chance! My lunch plans are already set.
This burger was so good. The Spooky Snappy Burger is basically the same as a regular Snappy Burger, but with two extra ingredients: Cajun seasoning and Pepper Jack cheese. Once that Cajun-y aftertaste kicked in after the first bite, I practically inhaled the rest of it. It's a bummer that it's only around for another week, which is why I really hope Snappy Stop decides to keep it on the regular menu. Just call it the Sexy Snappy Burger. Because it totally is.
From one cheeseburger lover to another, the Spooky Snappy Burger comes highly recommended. I'm definitely going back before it's gone. Between this and the bowl of Count Chocula I had for breakfast, I'm truly living my best life.