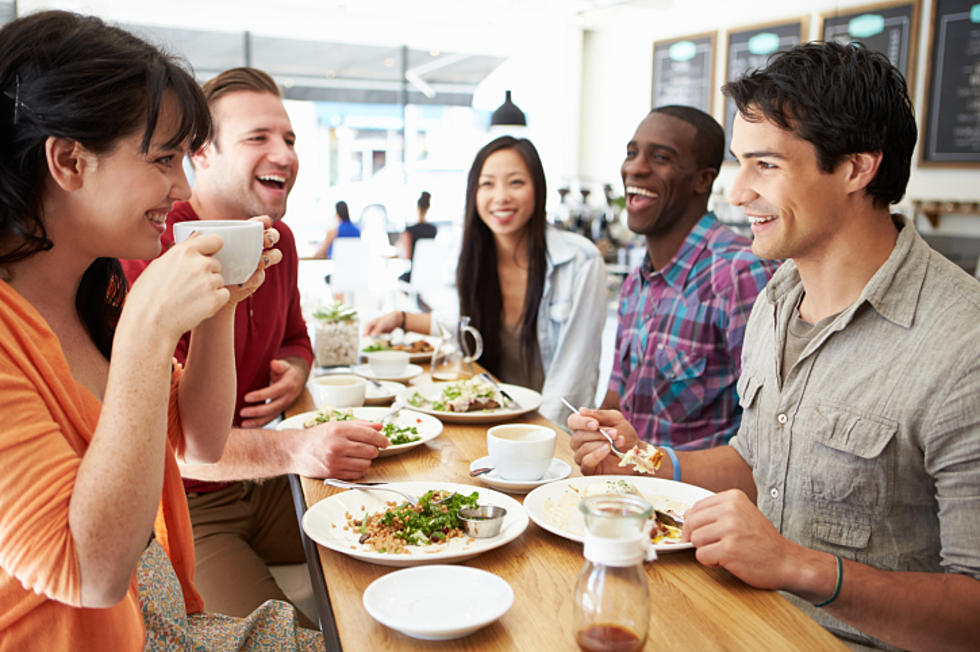 The Top 10 Places to Get Lunch in Rochester
monkeybusinessimages
Stuck in a rut? Always going to the same place for lunch? Check out the list below. It's the top 10 places to get lunch in Rochester according to Yelp.
1

Located on the Peace Plaza, you'll find the place that has been named the "Best Restaurant in Rochester!" many times. I'm a big fan of the veggie chili and rotisserie chicken myself.

2

Pescara is owned by the same people that own Chester's. Clearly, giving Rochester great restaurants is what they do. Here you can get delicious seafood, and great lunch specials.

4

I'm a huge fan of Thai food, so you can't go wrong here. In their prime downtown location, it's easy to get to and enjoy a delicious bowl of curry.

5

I'm infatuated with the mango salad at Victoria's and their bread is to die for. If you're feeling like some spectacular Italian grub, this is the place for you.

6

With many locations to chose from, it's a convenient lunch spot. Known as the place with the "Best Burger" in town. AND, they have really good free popcorn!

7

My personal favorite place to eat. Quick, affordable food that is on point. The classic Gyro and Spicy Feta Hummus are my go-to.

8

They have delicious lunch specials daily with a great selection. Not to mention, if you're thinking cocktails with your meal, they have some unique concoctions that will surely satisfy.

9

It's the perfect time of year to order a huge bowl of their delightful chicken wild rice - you won't be sorry. Right across the street from St Mary's, it's a favorite amongst our Rochester guests. Rochester residents love it too!

10

The ambiance at the Forager is truly like no other. With a coffee shop, a stellar beer selection and food made with local ingredients, this one-of-a-kind spot is a must check out.