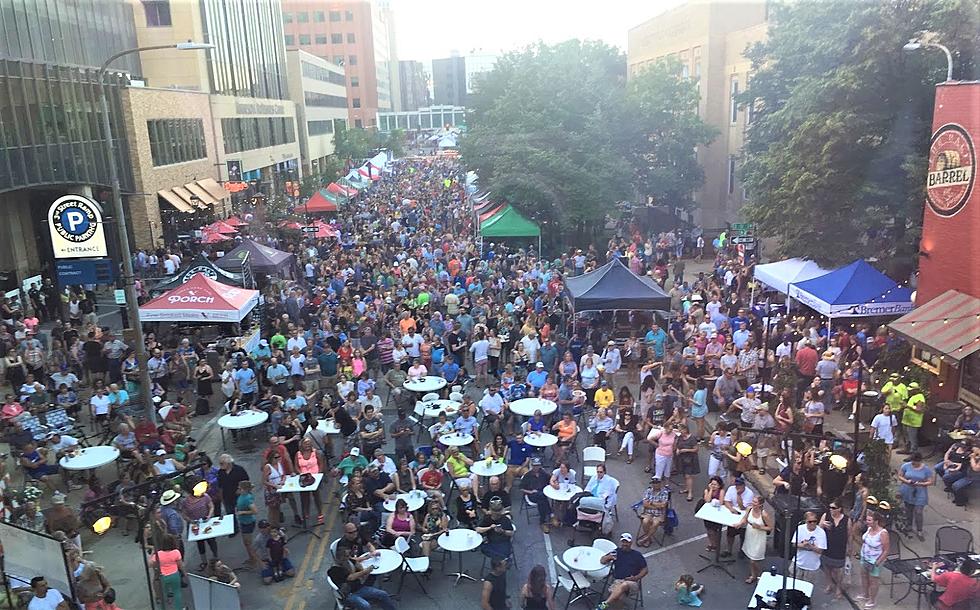 Thursdays Downtown Changes Dates for 2022
James Rabe, Townsquare Media Rochester/Preston
The weather is warming up, spring is in the air, which means summer is right around the corner. And that means that Thursdays Downtown is also right around the corner! It's definitely one of my favorite events in town so I'm looking forward to it. But just a heads up, the Rochester Downtown Alliance has changed the dates for this year's Thursdays Downtown.
Originally it was announced that Thursdays Downtown would start on July 7th and happen every Thursday through August 25th. A July start was a late start and shortened version compared to past years and it seems like past vendors, stakeholders, and board of directors agreed.
In a press release from the Rochester Downtown Alliance the RDA director of events and strategic partnerships Kanika Couchene said,
"After discussions with stakeholders, our board of directors, and past Thursdays Downtown vendors, it became clear our community desires more events this summer to bring us together after a long winter."
Yes! That's so true, we want to be able to get out and enjoy the weather at an event with our friends and family. Because of this, they have added two more dates to Thursdays Downtown and the dates have also been shifted a little bit. This year's Thursdays Downtown will now start June 16th and take place every Thursday through August 18th.
Let's hang out on Facebook, Instagram, and Twitter! (@carlyrossonair)
They also announced in the press release that applications are now being accepted for vendors and businesses that want to be a part of Thursdays Downtown this year. The form can be found on the Thursdays Downtown website.
And since we're now in a spring/summer mood, keep scrolling for the best outdoor dining spots in Rochester. Outdoor dining is the best in Minnesota!
Listen to the Get Up & Go Morning Show w/ Dunken & Carly On-Demand below, with the 106.9 KROC app, and on the following podcasting services:
Apple | Google | Spotify
14 Rochester Restaurants with the Best Outdoor Seating
Eating out on the patio at a restaurant is one of the best ways to enjoy warm weather in Minnesota. Check out the 14 Rochester, Minnesota restaurants with the best outdoor seating (in no particular order).