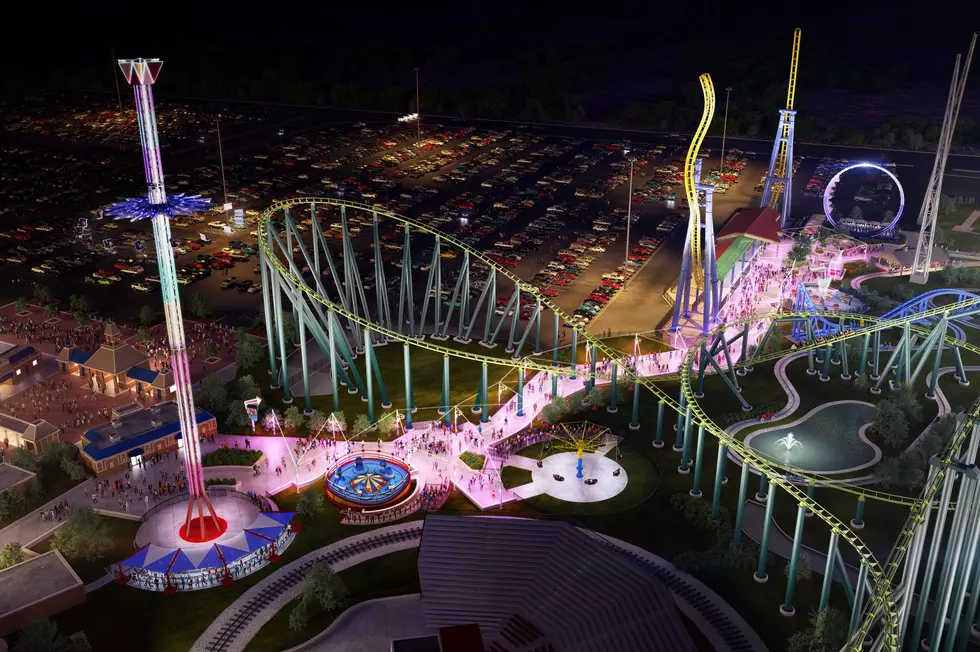 Valleyfair Debuting Insane New Ride This Summer
Credit: Valleyfair
Anyone looking for a crazy new thrill ride to try out? Look no further than Valleyfair!
Turns out Valleyfair in Shakopee, Minnesota is planning to unveil a brand new ride this summer called Delirious! It's a monstrous 70-foot looping high speed train that will definitely test your vocal chords from all the screaming you're bound to do on it. Check this massive thing out below:
Delirious will send 24-riders at a time back and forth inside a giant loop, before hitting top speed and sending them through 10 back to back inversions in less than a minute through the 7-story tall loop! The ride will be a prominent feature in the park's Route 76 nostalgia-themed area. You can learn more about Delirious at their website HERE.
In related news, Valleyfair is also looking to hire 2,000 new employees for their 2018 season. Whether it's rides, food & beverage, security, admissions, EMTs and lifeguards, retail or other positions, Valleyfair has a spot for all job-seekers according to their press release.
Starting pay will begin up to $12/hour on select positions, some of those at increased pay. What's even cooler, is that work schedules are custom built to fit your schedule.
Valleyfair opens it's 2018 season on May 11, and you can apply for everything RIGHT HERE.