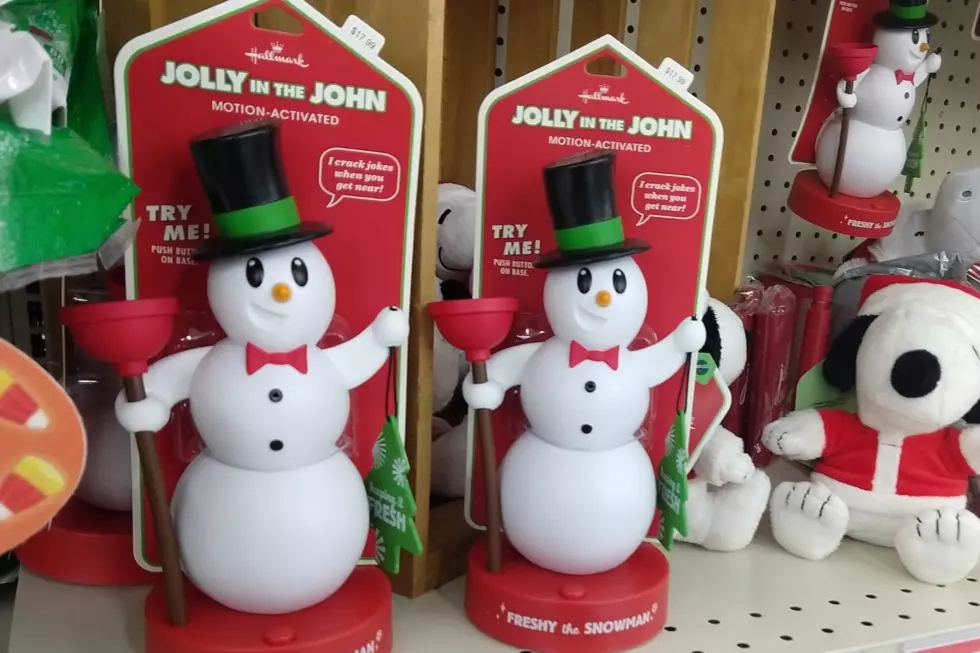 Popular Store in Minnesota Has Obnoxious Gifts for Christmas
Jessica Williams - TSM Rochester
When you are walking around a store to grab a gallon of milk, you don't expect to see obnoxious Christmas gifts talking to you.  Well, it happened to me at a store in Rochester, Minnesota and also reminded me a bit of where I grew up in Iowa.
Where in Rochester to buy groceries and obnoxious Christmas gifts?  I did a double-take during my quick shopping trip to grab some milk at Hy-Vee.
I found quite a few items recently on a trip...and I won't give all of those item details away because, well, Santa may be dropping those off at my house on Christmas morning.  But here's what I found last year that I thought was hilarious!
The first item I saw was a huge, gigantic stuff sloth.  I tried to get a selfie of it but it was so big that we both didn't fit in the photo.  #sorry  At just $99.99, that sloth could be sitting at your dining room table, in a chair, because it is as big as a person.
The second item I found actually reminded me of Christmas at my parents' house a few years ago.  My mom had in her bathroom a snowman that was motion activated and would start talking when you entered the room.  It is annoying.  You can actually see what it does at the video below.  (If it doesn't pop up, you can watch it here)
What obnoxious toys have you found in the stores?
We've got just a few more days to get out and grab something special for people we love before Christmas.  If you love finding unique gifts, check the stores below to see a few special spots in Rochester that have fun items ready to take home.  If you've already found something amazing that others should know about, send me a note on my Facebook page - Jessica On The Radio!  Who knows, that item might need to be purchased for one of my nieces or nephews.
Top Shops in Rochester Where Women Love To Shop
Some stores you have to shop at because someone drags you there. Other stores are like a little oasis of paradise for your soul. According to women, there are quite a few of these stores that will fill your heart full of happy in Rochester. And here they are...