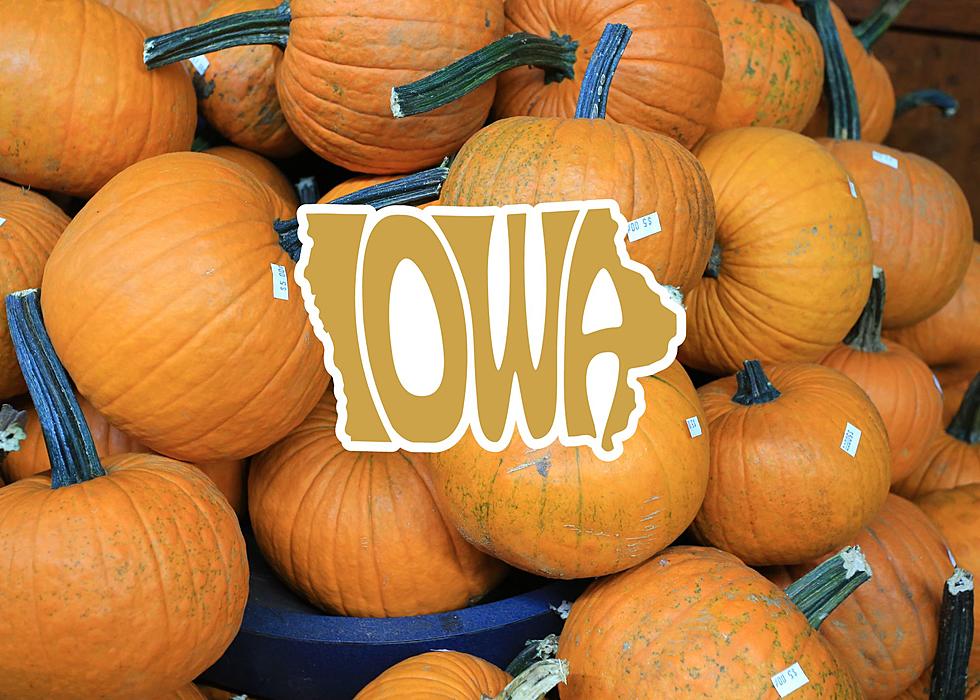 What's With Iowa's Weird Pumpkin Sales Tax Law?
Canva
Iowa is back at it with weird laws and this time, it's perfect for spooky season.
Out of all of the aspects of sales tax to have a unique history with, Iowa has had one with pumpkins.
Never once in the history of my decades on this planet can I remember buying a pumpkin from the grocery store for any use besides making a jack-o-lantern out of it or sitting it outside for decoration. I haven't bought one to use to bake or eat. That's why, according to Tax Foundation, in 2007 the state of Iowa sent a survey to retailers telling them to quiz customers on what exactly they're planning on using that pumpkin they just bought for. The state wanted to know if more people would be eating them or decorating with them (the latter of which could carry sales tax).
The Gourd Of Drama
In 2016, Tax Foundation published a piece about interpreting Iowa's pumpkin sales tax law as being able to add sales tax to pumpkins that were marketed as being good for jack-o-lanterns and the customer filling out a sales tax exemption form saying they're going to cook with their pumpkin.
I'm sorry...really? Seriously, don't make me stand at the cash register and confirm that I'll eat a pumpkin I'm buying. I can't cook so I'd 100% be lying.
However, the state of Iowa's website says this:
Note: Pumpkins are exempt from Iowa sales tax. Inedible decorative gourds are taxable.
So now it only says "inedible" ones are taxable.
And from what I've noticed in Iowa, the pumpkins sitting outside of grocery stores are not marketed as decorative or jack-o-lantern worthy (some of them are ratchet, to be honest). They're literally just pumpkins.
So in conclusion from this spooky season mess, you can get that pumpkin at Hy-Vee for whatever purpose you want, without drawing sales tax on it.
Quad Cities Pumpkin Patches
It's pumpkin pickin' time in the Quad Cities. Pumpkins make great fall decorations and they are obviously fun to carve. If buying a pumpkin at a store doesn't cut it and you want the full experience of a pumpkin patch, we have the full list of pumpkin patches throughout the Quad Cities. If we are missing any local pumpkin patches,
email us here.
Gallery Credit: Connor Kenney/Townsquare Media Quad Cities
LOOK: Highest-rated free things to do in Iowa, according to Tripadvisor
Gallery Credit: Stacker