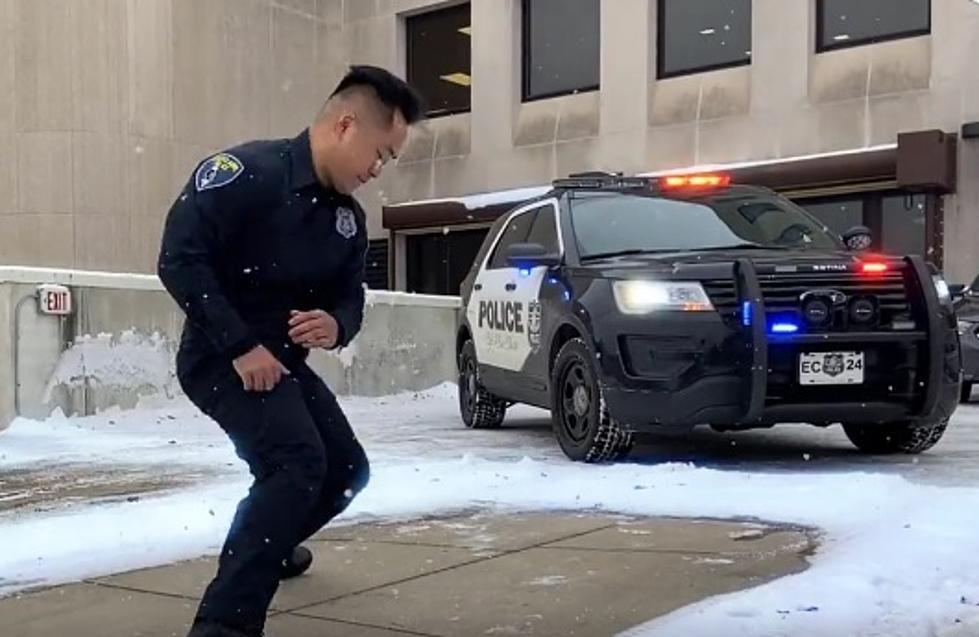 This Wisconsin Police Officer Has An Amazing Warm-Up Routine
Eau Claire, WI Police Department/Twitter
I'm just going to guess that you probably didn't warm up the same way this police officer from Eau Claire, Wisconsin did before that big snowstorm on Friday!
We had first heard about the first big snowstorm of the year that was taking aim at our neck of the woods here in Minnesota and western Wisconsin for several days before it actually got here Friday. That much lead time gave many of us time to prepare. For instance, I went to Kwik Trip and filled up the gas can we use for our snowblower, and also got our shovels out of storage.
But there's no WAY that I prepared for the winter storm the way this officer with the Eau Claire, Wisconsin Police Department (ECPD) did. Full disclosure, after graduating from the University of Wisconsin-Eau Claire, I worked in the 'City of Clear Water' (which is what 'Eau Claire' means in French) for nearly 20 years. However, during my time there,  I never saw any law enforcement officer with THESE moves. (Eau Claire, btw, is about two hours northeast of Rochester.)
The ECPD posted the impressive routine on their Twitter page Friday afternoon, as we were all waiting for the snow to get here. "A peak into how some of our officers plan to stay warm during the big snowstorm forecasted for tonight. Please drive safely, avoid unnecessary travel and have a happy holiday season!" their Twitter post read. And, as of Monday, the way-cool video had been viewed over 7,000 times.
Check out those impressive moves! I think I hurt something just WATCHING it! It looks like something you'd see in an action movie, doesn't it? Speaking of action movies, keep scrolling to check out some of the best action movie posters ever!
Listen to Curt St. John in the Morning
weekdays from 6 to 10 a.m. on Quick Country 96.5
The Best Action Movie Posters in History