This Bikini WILL Turn Heads At The Beach
GETTY IMAGES
If you want to get a lot of looks at the beach this summer, there's a website that sells something called the "TaTa Top"   It's a skin-toned bikini top with NIPPLES.
Here's a montage of pics from their instagram page-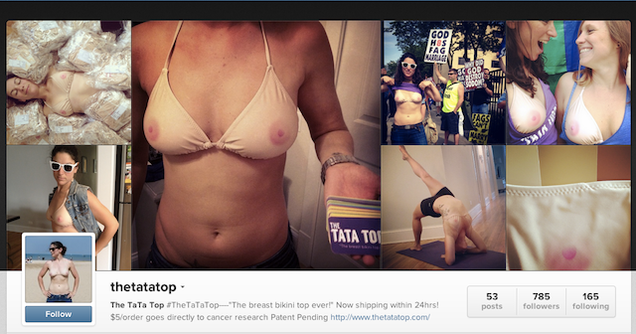 FYI- $5 from every $28 purchase goes towards Lynn Sage Cancer Research Foundation, a breast cancer charity.
Ladies, would you ever wear this?