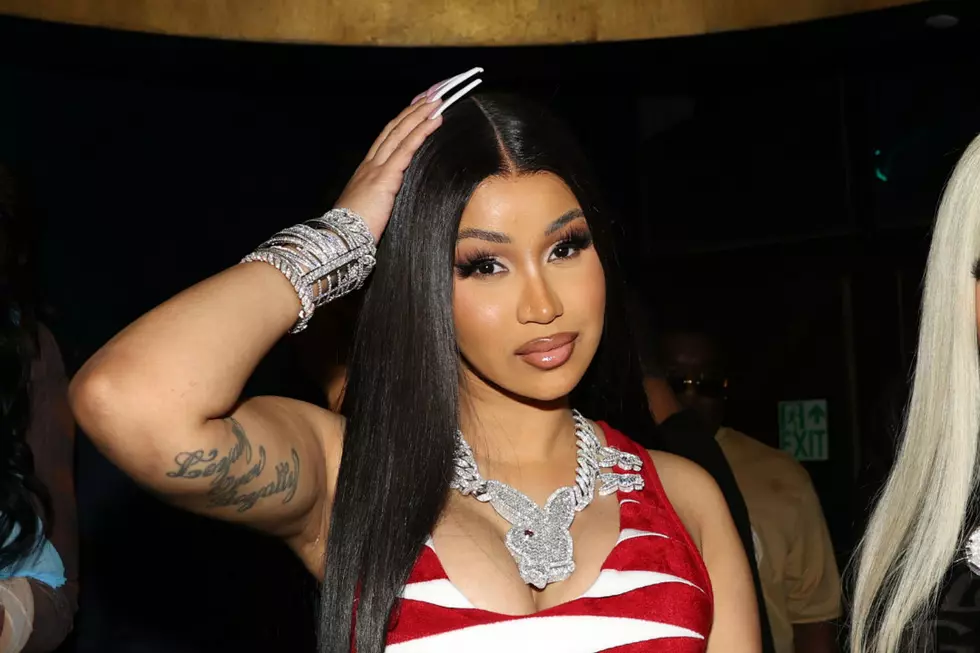 Cardi B Gives an Update on When She's Dropping Her New Album
Shareif Ziyadat/Getty Images
Cardi B is updating fans on when she plans to release her long-awaited sophomore album in a new interview.
Cardi B Gives Update on New Album
It's been 1,967 days since Cardi B released her Grammy winning album Invasion of Privacy (but who's counting). On Friday (Aug. 25), Vogue Mexico shared their latest cover featuring Bardi. In the interview, the Bronx, N.Y. rapper revealed new details about her plans to drop her new album.
"I'm not going to release any more collaborations, I'm going to put out my next solo single," Cardi B told the publication. "Right now I'm working on the cover art and ideas for the next record because it's definitely coming up."
She continued: "Everyone always tells me I should put the record out now, they did when I released 'WAP' [with Megan Thee Stallion] and when I released 'Up,' but I always let them know I'm not going to wait long after all these singles. So stay tuned because it's coming out very soon. I also have plans in the world of cinema. In fact I have plans to do everything I can: fashion, branding, I want to do it all, honey."
Cardi B's New Album
Cardi B fans have been waiting with bated breath on her new album for years. Following the April of 2018 release of Invasion of Privacy, which won the Best Rap Album Grammy award in 2019, Cardi released follow-up singles "Money," "Press," "WAP," "Up" and "Hot S**t" featuring Lil Durk and Kanye West. Last December, she admitted to having apprehension about releasing her sophomore LP.
"I do have anxiety," Cardi B revealed. "I've been having a lot of anxiety 'cause I know right after I drop my album I have to go on tour. And I have bad separation anxiety from my kids."
She continued, "When it comes to the music, I just be feeling like I don't be liking anything. I feel like I got so many songs, I just don't like nothing. Like nothing is good enough. I got so much f**king money saved up, I be like, 'Yeah, whatever the f**k.'"
Check out Cardi B gracing the cover of Vogue Mexico below.
See Cardi B's New Vogue Mexico Cover
See 37 of the Raunchiest Hip-Hop Lyrics of All Time