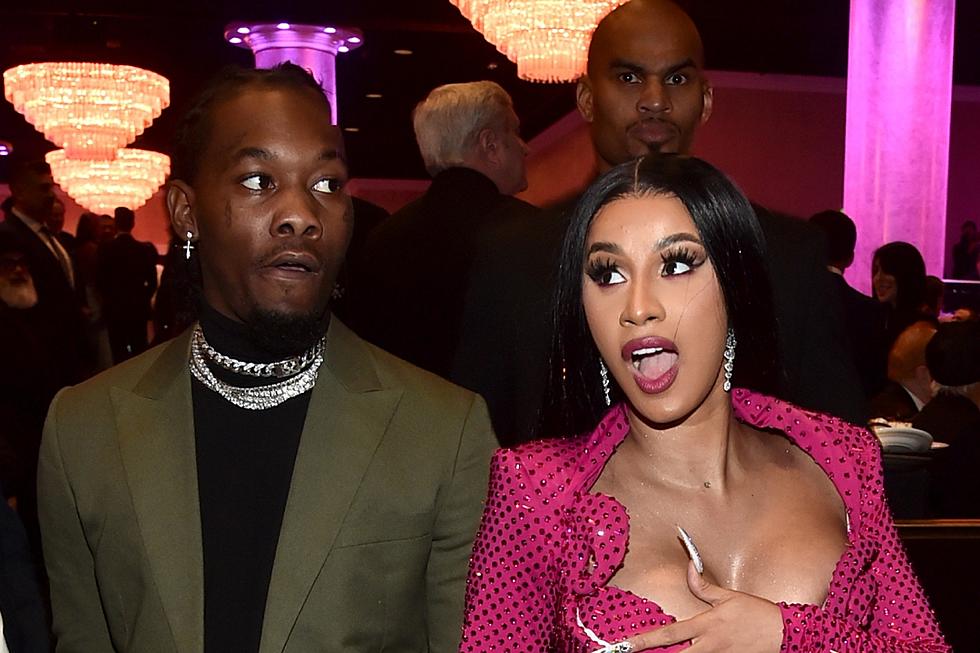 Offset Admits He Lied About Cardi B Cheating on Him in Viral Instagram Post – Watch
Alberto E. Rodriguez/Getty Images
Offset is admitting he lied about Cardi B cheating on him in an Instagram Story post back in June.
Offset Reveals He Lied About Cardi B Sleeping With Another Man
On Monday (July 31), Way Up With Angela Yee debuted a new episode featuring Offset, following the release of his new single "Jealousy" on July 28, and ahead of the release of his new solo album. During the interview, the Atlanta rapper opened up about his recent issues with Cardi B, in particular him lying about accusing her of cheating on him in a viral deleted Instagram Story post in June that read: "My wife f***ed a N***a on me gang yall n***as know how I come."
"That post, to be honest, that's my wife and I love her to death," Offset said at the 15:15-mark of the interview below. "We going back-and-forth. And if you got a New York woman, you know she's a pitbull at the mouth. She get crazy at the mouth a little bit. And I was really lit that night. We going back-and-forth, and I'm like, 'Watch this.'"
After Offset posted and deleted the allegation, Cardi B denied the claim publicly. Offset never expounded on the issue until now.
"The delete is enough," he told Angela Yee. "At the end of the day, them people don't be really knowing what's going on with us, for real. They always attacking."
Offset Opens Up About Cheating on Cardi B
Elsewhere in the interview, Offset opened up about cheating on Cardi B early in their marriage, which caused their split in 2018.
"I was young, I had just got married. I'm getting a lot of money," he explained. "Really communication. We got married, our communication was good, but it wasn't really like I was saying my wants and needs, and vice versa."
See video of Offset's new interview with Angela Yee below.
Watch Offset on Way Up With Angela Yee Below
See Rappers' Birthdays