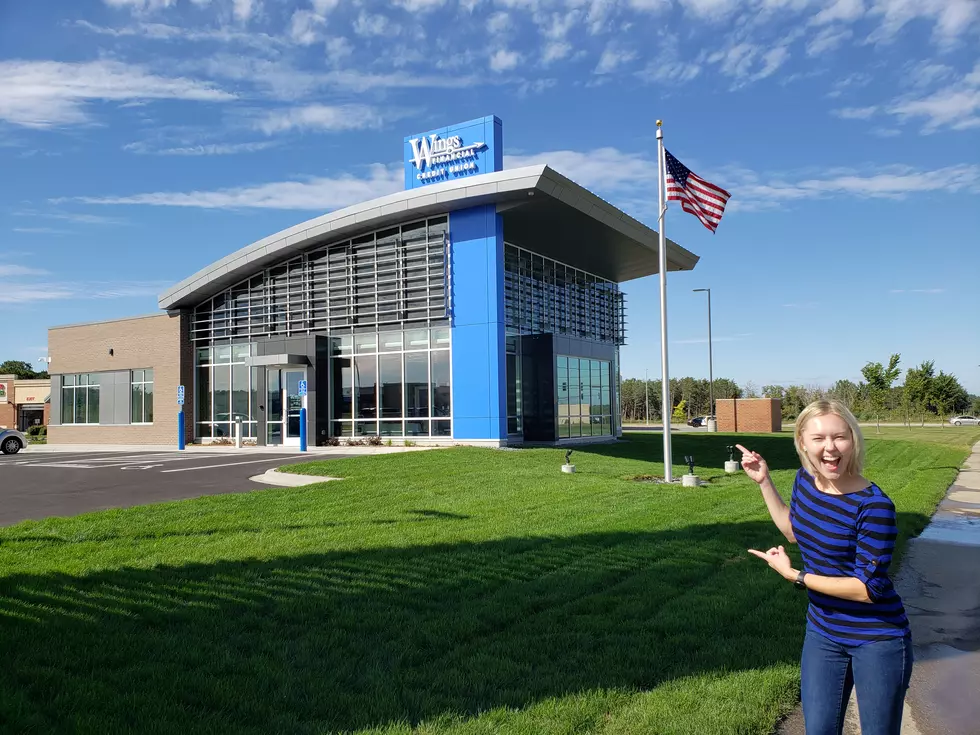 Why Carly is so Excited About the New Credit Union Now Open in Rochester
Carly Ross, Townsquare Media Rochester, Preston
Here in Rochester, MN we always joke about how many financial institutions we have. However, there's a new one that just opened up in northwest Rochester that I am so excited about I have to share more about them with you!
The new spot is called Wings Financial Credit Union. They have a bunch of branches around Minnesota but this is their first branch in Rochester. There are many reasons why Wings is a great place but part of the reason I'm so pumped they're here now is because I've been a member since I was young. I even stayed a member when I moved to Rochester and just hoped that they would open a branch down here. And low and behold, here we are!
I also love Wings because they're a credit union. Now what's so special about a credit union? Aren't credit unions and banks the same thing? No, no, no! At Wings, you're a member and part owner, which means you're part of the decision-making at Wings. It's pretty sweet.
They also care about helping you make good financial decisions for yourself and your family. There are free events and workshops to help you wherever you need it. There are also classes for any age, so if you want to get your kids involved, they have something for that too! And I don't want to forget to mention the fact that they have competitive rates on loans as well. Taking out a loan is a big and intimidating thing so when you have to do it you want to do it at the right place.
I've always had a great experience with Wings. I mean, that's why I never switched even when I moved somewhere where there wasn't even a branch at the time. I know people can get stuck at whatever financial institution they're at currently. You don't really want to make the switch but trust me, you'll be so glad you did when you switch to Wings.
It's very easy to set up a membership. My husband will actually be in the same boat as you because he's going to make the switch to Wings as well (yay!). All of the details you need are on their website. Their new branch in Rochester is off of West Circle Drive by HyVee, you can't miss it!
Wings Financial is insured by NCUA. Equal Housing Opportunity.