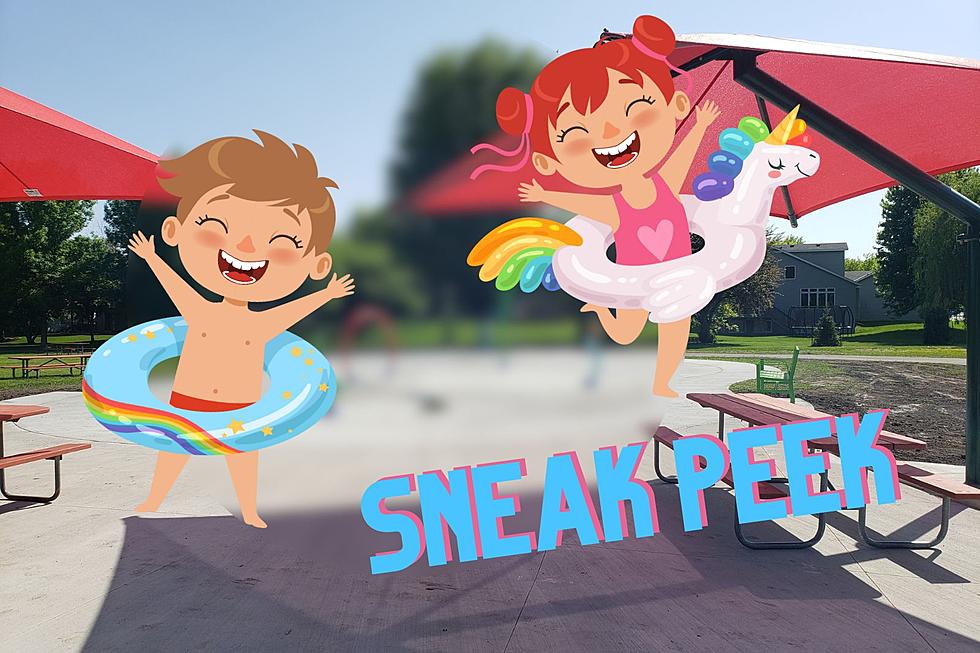 Sneak Peek of Rochester's New Splash Pad (PICTURES)
Carly Ross, Townsquare Media Rochester
We finally have a new attraction that we've been asking for coming to Rochester, Minnesota: a splash pad! And I've got pictures. A little sneak peek of what this new attraction looks like.
When is the Rochester, MN Splash Pad Opening?
Since it's Memorial Day weekend and the weather is going to be fantastic it'd be great if the splash pad was opening this weekend. But sadly, that's not the case. In one of our stories from earlier this week, "City officials say the [splash pad] will open after Memorial Day, however they did not give a set opening date."
Based on what I saw, though, it seems like we shouldn't have to wait much longer! It just looks like they have some clean up to do and maybe some final small additions to make.
When Are Beaches and Pools Opening in the Area?
If you'd like to take a dip this weekend, Foster-Arend Beach and Cascade Lake Beach will be open starting tomorrow, Saturday, May 27th. Silver Lake Pool, however, won't open until Saturday, June 3rd.
Nearby Rochester, the Kasson Aquatic Center will be open this weekend, Saturday, May 27th through Monday, May 30th. Then they'll close the rest of the week and reopen again Saturday, June 3rd and be open for regular hours through August 20th.
Lincolnshire Splash Pad Sneak Peek
To get everyone ready for the new splash pad coming to Rochester, here's a little sneak peek at what it looks like! (It's located near Walmart North, by the way.)
I don't have kids, but I'm excited to have something like this in Rochester, it's definitely needed! I'm sure plenty of families will make some great memories here.
13 Rochester Restaurants with the Best Outdoor Seating
Eating out on the patio at a restaurant is one of the best ways to enjoy warm weather in Minnesota. Check out the 13 Rochester, Minnesota restaurants with the best outdoor seating (in no particular order).