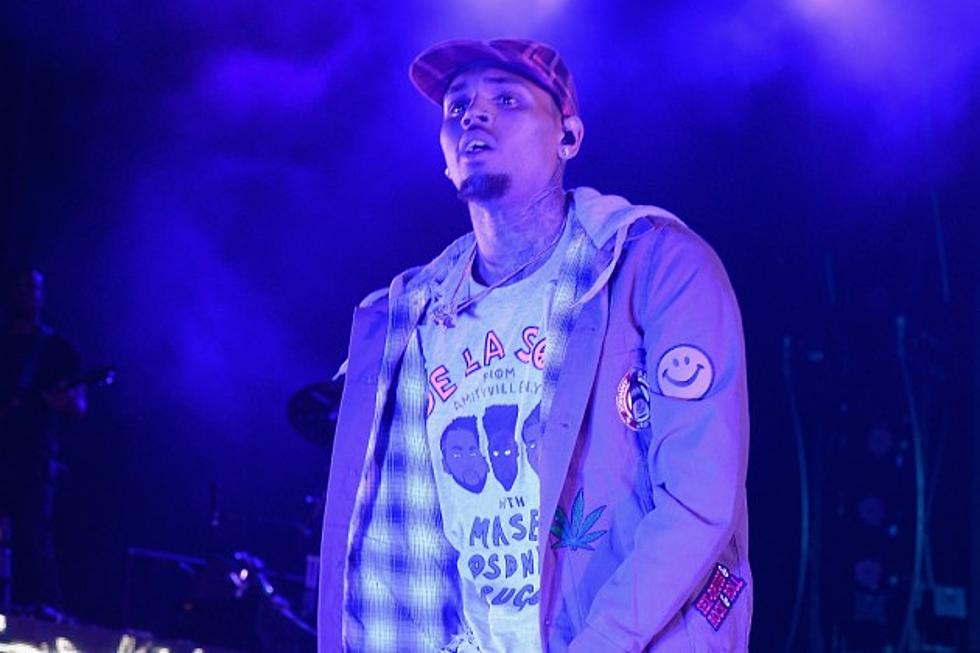 Chris Brown Has Been Banned From Entering Australia Ahead Of Tour
Gustavo Caballero, Getty Images
It looks like Australian Chris Brown fans might be waiting a long time before getting to see their fave perform live.
It's been reported that on Friday the R&B singer was issued a formal notice declining his visa application by Australian officials. Brown, who previously had been declined entry into nations including Canada, New Zealand, and the United Kingdom, only has 28 days to challenge the Australian government's decision.
Brown was, and still is, scheduled to go on tour across the country in December as part of his One Hell of a Nite Tour.
The decision comes amid a flurry of anti-Brown sentiment with regards to the artist's history of domestic violence. In 2009, Brown violently assaulted his then-girlfriend Rihanna; he pleaded guilty and was consequently sentenced to five years probation and forced to fulfill 180 days of community service. Recently, anti-violence activists had been placing pressure on the Australian government to reject Brown's application for entry, with groups attaching "I beat women" stickers to the artist's tour promo posters across cities, as well as launching petitions online.
Last week, Michaelia Cash, the government's Minister for Women, shared that while the final decision was in immigration's hands, she strongly recommended banning Brown's entry.
"People need to understand if you are going to commit domestic violence and then you want to travel around the world, there are going to be countries that say to you, 'You cannot come in because you are not of the character we expect in Australia,'" Cash said.
See Stars With Green Hair