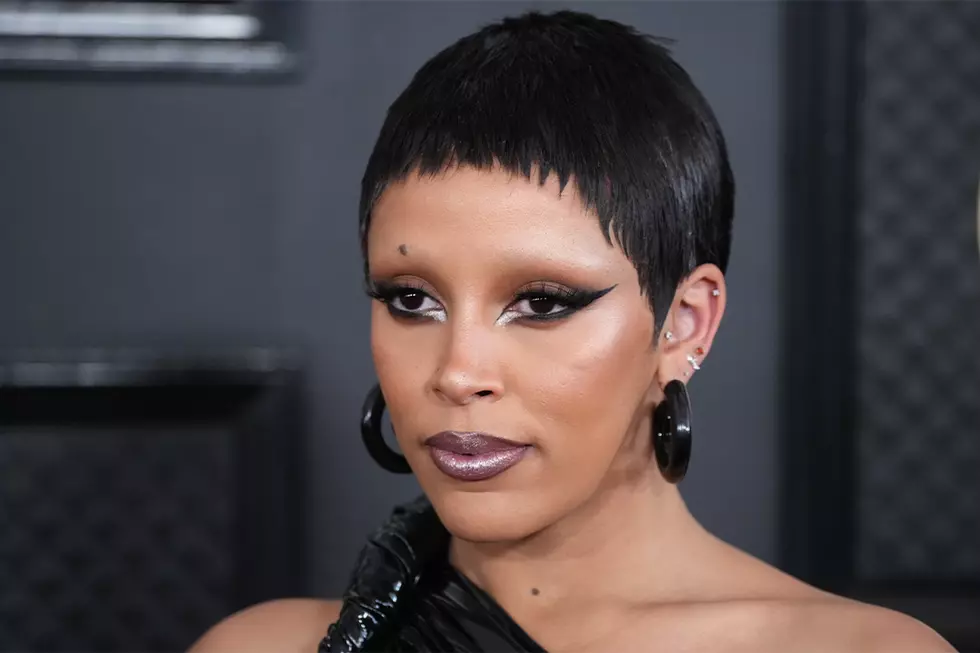 Doja Cat Responds to Claims She's 'Encouraging' Young Fans to Change Their Bodies With Plastic Surgery
Jeff Kravitz/Getty Images
Doja Cat is responding to claims that she is "encouraging" young fans to change their bodies with plastic surgery.
On Sunday (March 26), Doja Cat hit up Twitter to continue along her recently established escapade in which the Planet Her rapper has been intentionally doing "weird" things on social media and leaning into the fact that people often accuse her of being part of the Illuminati.
After tweeting out a video created by Loudwire back in 2020 regarding the subject of Satanism in heavy metal music, Doja Cat's apparent trolling session was met with a request based on the decision she made last week to surgically enhance her breasts.
"Haha c:," Doja Cat tweeted on Sunday seemingly highlighting Loudwire's video titled "The Truth About Satanism in Metal."
To that, one Doja Cat fan replied: "We want to see your new boobies."
With Doja Cat only just having had plastic surgery within the past couple of weeks, the Grammy award-winning "Woman" artist explained that she and her newly augmented body are still in recovery mode.
"They're swollen," casually replied Doja Cat in response to the request.
At that point, the interaction between Doja Cat and her inquisitive admirer took a contentions turn when another Twitter user, who goes by Selenallah, entered the conversation.
"Stop encouraging your young and impressionable fans to change their bodies," wrote the disgruntled social media user in the tweet below.
Never one to be out-trolled, the Los Angeles-born artist swiftly clapped back at the implication that she's a poor role model in true "Doja Cat" fashion.
Doja Cat replied: "Eat my long quiet and warm farts."
Doja's very unique yet effective shutdown comes about one week after revealing to her 5.5 million Twitter followers that the "Kiss Me More" rapper-singer had recently gone under the knife for surgery on her breasts as well as some liposuction.
"Got my t****es done and my cl*t bedazzled," Doja Cat announced in a series of tweets on March 20. "Feels ok. I got lipo so my thighs hurt a lot if I move too much. But I'm healing really fast."
Prior to receiving plastic surgery and liposuction, Doja Cat opened up on her philosophy behind always being ready and willing to engage in keyboard battles with her detractors online.
"A lot of people think I'm not good at handling trolls because I respond to them," said Doja Cat in an interview with Variety back in February. "But that's the art of it: I love to go to f*****g war with trolls. That's just what I've grown up with; I've been on the internet for 1,000 f*****g years and it's just part of me: that I need to respond."
The insight into why she consistently engages with negative comments from social media users follows a long history of Doja Cat clap backs. In August of 2022, she denied having any sort of mental illness after shaving her head and eyebrows. Earlier this year, Doja Cat put together an elaborate ensemble at Paris Fashion Week that included applying a number of fake eyelashes to represent faux facial hair in response to being clowned for her eyebrows.
See Doja Cat's Response to Claims She's Encouraging Young Fans to Change Their Bodies With Plastic Surgery in the Tweet Below
See the Definitive List of Bizarre Tweets From Rappers