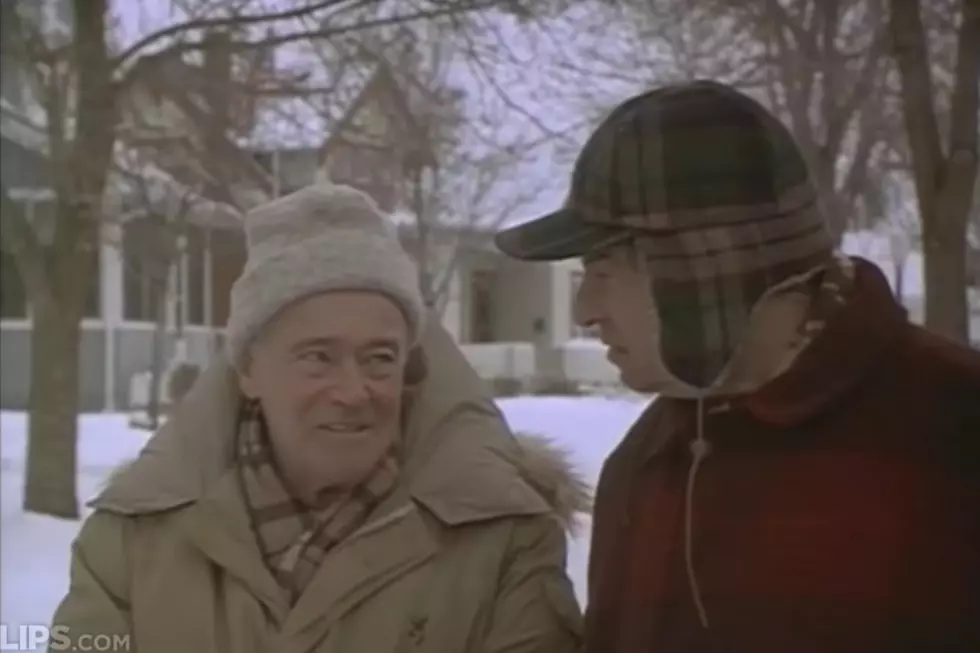 30th Annual Grumpy Old Men Festival is Next Weekend in SE Minnesota
Movieclips via YouTube
Grab your flannel, the 30th annual Grumpy Old Men Festival kicks off Friday, February 24th in Wabasha, Minnesota! I've never gone to the Grumpy Old Men Festival but it looks like a ton of fun. And people love it!
The movie 'Grumpy Old Men', which is set in Wabasha, was released a whopping 30 years ago this year. Every year since the movie came out there has been a celebration in the town of Wabasha. I expect tons and tons of people will be at this year's festival.
Wabasha, MN Grumpy Old Men Festival
This year's schedule of events kicks off on Friday, February 24th with the Grumpy Best Dressed Contest, their lighted ATV/UTV parade, and the official kick-off party at Silver Star Saloon.
On Saturday, February 25th is when the celebrating really gets going. There's a fishing tournament, a hotdish luncheon, bingo, wagon rides, a cribbage tournament, the 'Grumpy Plunge', and plenty of food and live music.
That's not everything going on, though! Seriously, they're going all out.
Wabasha isn't that far away from Rochester, less than an hour. It's an easy trip to go see this massive festival go down for the 30th time.
Fun fact about Grumpy Old Men, did you know that even though the movie is set in Wabasha, not all of the filming took place in Wabasha? Some parts were filmed in the Twin Cities and Faribault.
There are actually so many movies filmed in Minnesota. Keep scrolling to check them out and see if you knew that all of them were filmed here!
Huge list of movies that were made in Minnesota
Minnesota is known for having a whole bunch of mosquitos, a giant list of lakes, and of course Mayo Clinic. We've also had quite a few moments on the big screen! According to IMDB.com, see where film crews have been for a huge list of movies made in Minnesota.