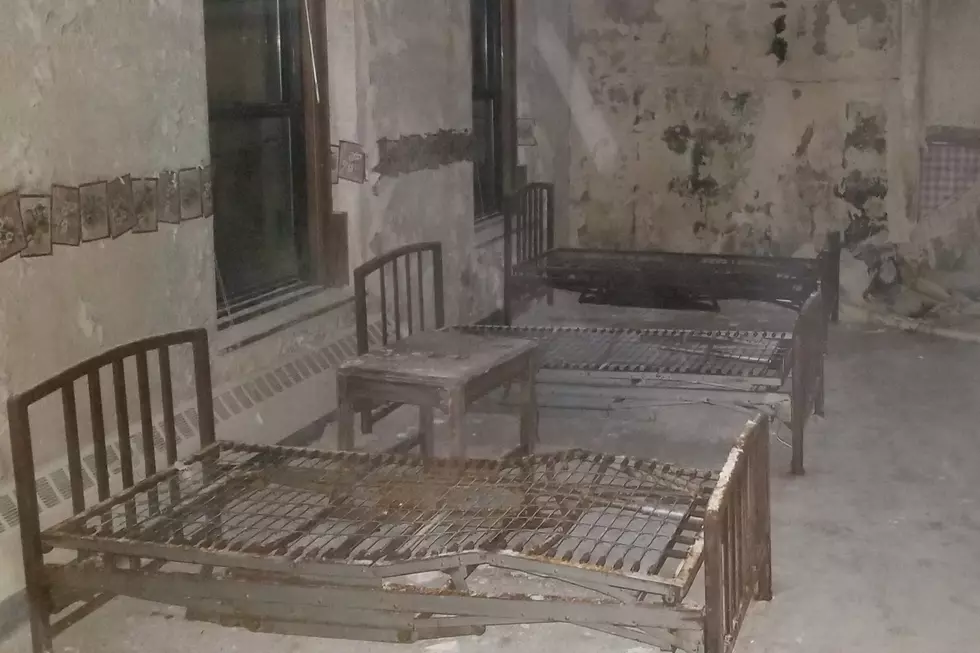 Haunted Minnesota Sanatorium Hosting Overnight Ghost Hunt
Rafael Zelaya Flores Jr. Facebook
Nopeming Sanatorium in Duluth is one of the most haunted buildings in the state of Minnesota. And now you have a chance to be locked in it overnight!
It's intriguing and terrifying to learn the stories of those who suffered and died of the terrifying disease, pulmonary tuberculosis. The Nopeming Sanatorium in Duluth, Minnesota, is a beautiful architectural reminder of this period in our past. As featured on the Travel Channel's Ghost Adventures, paranormal investigators and enthusiasts from all over the world have wanted to have a peek inside---but no one other than Zak and his gang has ever been allowed—until now!
The first building originally built in 1912, with the first 50 patients with tuberculosis admitted in May of that year. During the big TB outbreak, they expanded to help thousands of patients with the disease into over 31 different buildings.

A lot of the deaths at the sanatorium were due to suicides, with patients jumping from upper levels rather than face a slow painful death from the disease. That's why there are cages over the balconies of the building to stop people from jumping.
Those deaths won't be the only thing you'll learn about at these overnight adventures. Shadow figures, squeaking chairs, cold spots, disembodies voices, and other signs of paranormal activity have all been experienced at the Nopeming Sanatorium.
Ghost Hunts USA is the only group to be currently permitted in this location,
Exclusive Overnight Access to Nopeming Sanatorium,
Psychic Medium,
Medium Vigil,
Group Séances,
Structured Vigils,
Ghost Hunt with experienced Ghost Hunting Team,
Use of our equipment which includes, trigger objects and EMF Meters,
Private time to explore this location and to undertake your very own private vigils, There will be Ghost Hunts USA staff stationed in the buildings,
Unlimited Refreshments, Including Coffee, Tea, Hot Chocolate, Bottled Water and Soda,
Selection of snacks.
I have a friend who actually went to the sanatorium last fall, here are some great shots he got of it!
Nopeming Sanatorium