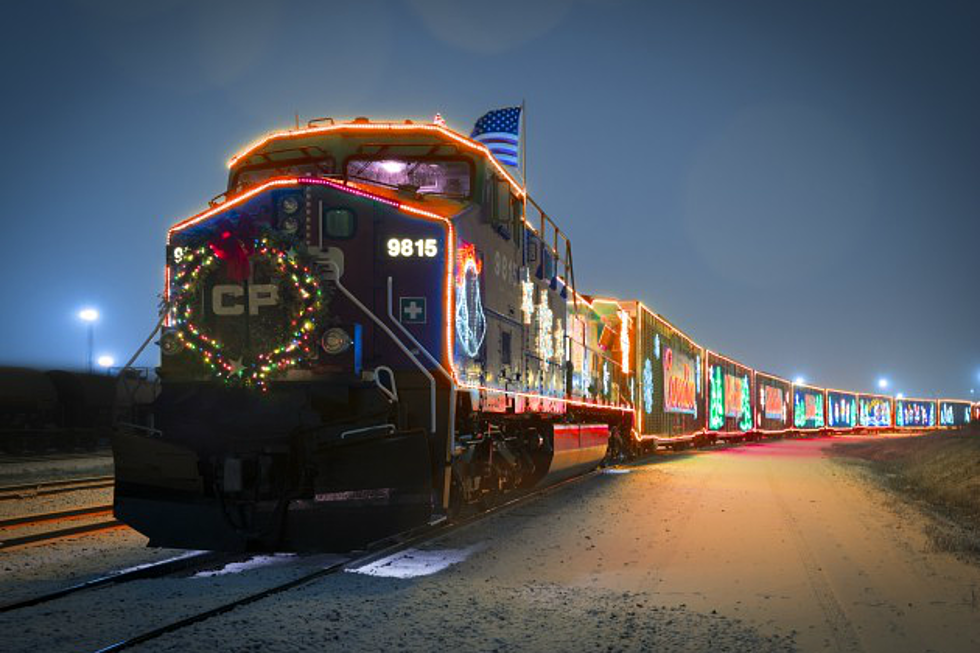 Holiday Train Returning to Rochester
Canadian Pacific
The Holiday Train skipped Rochester last year but is returning this holiday season!
Keith Creel, Canadian Pacific's President and Chief Executive Officer said, "The Holiday Train program is all about local food banks and food shelves and the critical role they play in our communities. People come for the beautifully-lit train and stay for the incredible show – all in the name of community. The holiday season is the best time of the year, and we look forward to bringing together thousands of Canadians and Americans this season for this incredibly important cause and a great time."
On Tuesday, December 5, the holiday train will roll through southeast Minnesota.It's first stop that day will be right behind the Barlow Plaza HyVee in Rochester at 1:00 P.M From there it'll travel to Kasson (E Main St Between 1 Ave NE & 2 Ave NE) for a stop at 2:35 PM, Owatonna (1145 Park Drive at the rail crossing, near Owatonna Bus Company) at 4:05 PM and Waseca (308 S. State St. & HWY 13) at 5:45 PM.
If you've never been the Canadian Pacific holiday train website explains what to expect: , "A typical Holiday Train event goes something like this: the train arrives and pulls to a safe stop in front of the crowd. The stage door lowers and the band opens with its first song. After that, a brief presentation takes place with local food bank officials and other dignitaries. Once complete, the band resumes performing a mix of traditional and modern holiday-themed songs."
Each stop lasts about a half an hour. Learn more here.