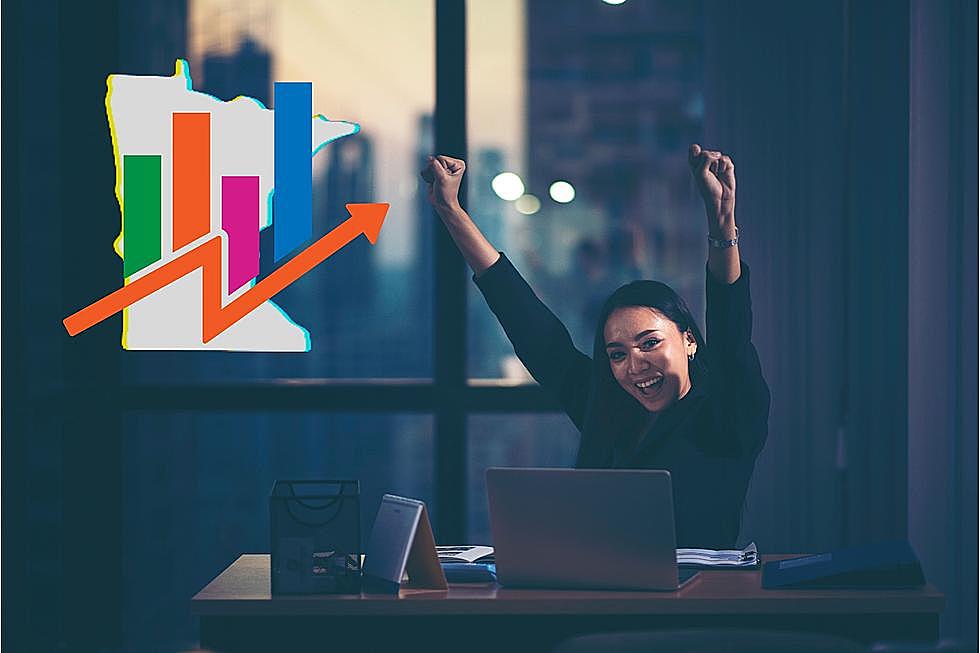 How Many Minnesota-Based Fortune 500 Companies Can You Name?
Photo by ckstockphoto on Canva
Minnesota has 15 companies on the 2023 list of Fortune 500 companies, one down from the 16 the state had on the list last year. Securian dropped from 464th last year to 567th this year.
Before you scroll down further, make a mental list and let's see how many of the fifteen Minnesota's Fortune 500 companies you can name. Hint: Securian is not one of them.
Before we get to the list reveal, here are the Minnesota companies that cracked the Top-1000, but did not rise above the 500 mark:
514: Fastenal
533: APi Group
536: Patterson
547: Bright Health
567: Securian
654: Winnebago Industries
694: Toro
781: H.B. Fuller
851: Donaldson
885: Vista Outdoor
912: Federated Mutual Insurance ⬅️ World headquarters in O-Town!
Are you still working you your best-guess list of Minnesota's fifteen Fortune 500 companies for 2023. OK, let's check your work.
<...Insert Drum Roll Here...>
5: UnitedHealth Group Inc.
33: Target Corp
90: CHS Inc.
94: Best Buy Co. Inc.
116: 3M
149: U.S. Bancorp
160: C.H. Robinson Worldwide
213: Land O'Lakes
219: General Mills Inc.
271: Xcel Energy Inc.
289: Ameriprise Financial Inc.
293: Ecolab Inc.
330: Hormel Foods Corp. ⬅️ World headquarters in Austin!
412: Thrivent Financial
424: Polaris Inc.
Here's what's crazy to me. at number-five on the national list, United health care comes in behind only #1 Walmart, #2 Amazon, #3 Exxon Mobile, and #4 Apple. Crazy, right? And Target's not much farther behind that.
The one Minnesota company that dropped completely out of the Fortune 1000 is Sleep Number, falling from #982 out of the group.
The annual Fortune 500 companies list only includes publicly trade companies, which leaves America's biggest private company, Cargill, off the list.
No Dairy Queen, Roller Blades, Buffalo Wild Wings, Duluth Trading Company -- just trying to think of some other Minnesota based companies.
MN vs. WI: 10 Things People From Wisconsin Secretly Think About Minnesota
LOOK UP: These Are the the 10 Tallest Buildings in Southern Minnesota