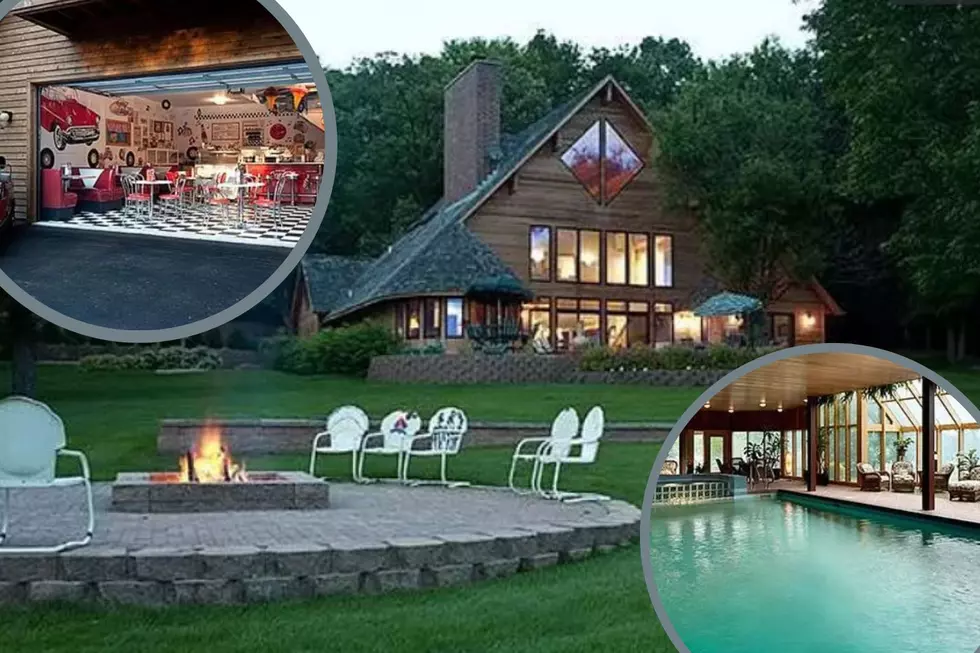 Huge Minnesota Property Has So Many Crazy Amenities it Should Be a Resort [PHOTOS]
Michael J Lynch, Lakes Sotheby's International via Zillow
I found this massive property previously for sale in Minnesota and can't believe that this wasn't a resort before. This place is so big and has so many crazy amenities that it totally should be turned into a resort!
It's for sale in Garfield, Minnesota, which is about two hours northwest of the Twin Cities and just a short drive from Alexandria. It sits right on a lake and has multiple homes on the property. The property was originally listed in April of 2022 but was taken off the market in December of 2022. According to the listing, it was last sold for $3 million back in 2013 and "was originally built as a family compound".
The agent says it could be a good lakeside getaway, which is very true but I'd be super tempted to buy it and turn it into a resort. Make some money off of it, right? Keep scrolling to check out the pictures to take a look at the indoor pool, the lake views, and the 1950s malt shop built into one of the garages.
Huge Minnesota Property for Sale with Indoor Pool and 1950s Malt Shop
This property in Minnesota is so huge and has so many ridiculous amenities it should be turned into a resort.
Beautiful Illinois Home Comes with Unexpected Twist in the Basement
A home for sale
in Lombard, IL looks like a nice home but the basement will throw you for a loop. If you're a medieval time period fan, you'll love this.